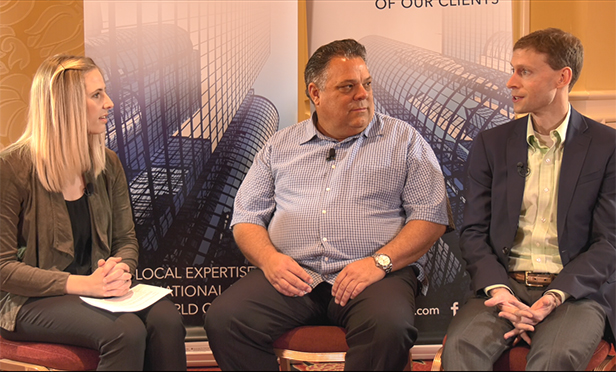 LAS VEGAS—Industrial activity is booming across the country, and Charleston is reaping the benefits of the activity. The South Carolina Port Authority is reporting increasing cargo volumes, and it is translating to industrial demand in Charleston and throughout the Southeast Region. Lee & Associates' David Howard took over the Charleston branch as president—hailing from San Diego—and says the market resembles Southern California's industrial market 25 years ago.
At Lee & Associates annual broker's summit in San Diego, Howard and Micah Mallace, director of strategic projects at South Carolina Port Authority, sat down with GlobeSt.com to talk about the industrial growth in the Southeast region and how South Carolina is poised for major growth over the next decade.
In the interview below, Howard and Mallace talk about the impact that ecommerce has had on the industrial market, the challenges facing the industrial market—including trucking regulations and the Panama Canal locks—and the growth expectations for the market in the years to come.