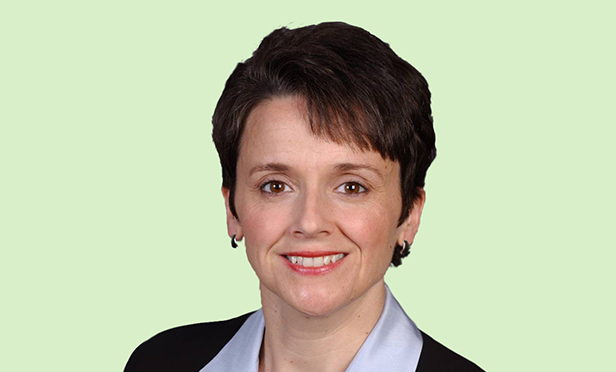 NEW YORK CITY—To trot out a much-overworked phrase, there's a perfect storm of change occurring in the corporate workplace. As the range of options that promote flexibility grows, corporate real estate and facilities executives are increasingly getting the ear of business-unit leaders and those that occupy the C-suite, elevating the practice to a more proactive position in the corporation's use of its spaces.
So say the results of "Managing Global Corporate Real Estate & Facilities," a survey report that's part of the CBRE Institute CRE&F Management Series. It's also part of a still-larger theme for the service provider. That theme is evidenced in a number of initiatives, including CBRE's recently launched wholly owned subsidiary, Hana (pronounced with a short "a"—think avocado rather than banana), which as GlobeSt.com reported, offers turnkey flexible space solutions. And in the recent creation of the firm's Agile Real Estate Practice.
As CBRE unveils its latest survey report, GlobeSt.com sat down with Karen Ellzey, Executive Managing Director of Consulting and Analytics for the firm's Global Workplace Solutions group, to discuss its results and the evolution of occupier workplace strategies.
GlobeSt.com: Obviously, Karen, there are a lot of moving parts here. How does one CBRE initiative relate to the others?
Karen Ellzey: Whether and how occupiers manage their real estate is obviously of great importance to the corporation overall. We're strong advocates for the profession of corporate real estate and facilities, and in that capacity, we want to champion current and evolving practices so corporations can extract value from their assets in ways that support their strategic corporate objectives.
All of the things you're seeing – whether it's Hana, or our Global Workplace Solutions or Advisory Services businesses, are part of CBRE's core offerings, and we bring them all together for clients as solutions based on their needs and goals, giving them more flexibility and greater choice in how they occupy space. This survey, and other studies we've led, investigate management practices that corporations are undertaking relative to how they most effectively manage business requirements for space.
GlobeSt.com: So, taken as a whole, what trends are emerging from the series? Give us the video rather than the snapshot.
Ellzey: The large majority of our clients–roughly 70 percent, in fact–tell us that they do expect to continue moves to more flexible, activity-based workplace design and solutions and that they do expect this to result in a reduction of the square footage they need as traditionally measured. We're definitely seeing a trend toward better and fewer square feet—that is, more attractive and more employee-centric environments with the square footage optimized to deliver that.
Another trend we're taking note of is where the corporate real estate and facilities executive sits within the corporate structure. We see that roughly half of the organizations place the CRE&F function within the CFO's organization—either directly or indirectly. That definitely shows the quest to balance the effectiveness of the space with its efficiency across the portfolio.
Also, corporate real estate organizations are formalizing and engaging business-unit leaders more proactively and strategically. This is happening to help them shape location, portfolio, and workplace decisions that better support the business-unit requirements, whether it be access to talent or to customers, and do so in a way that's most cost-effective.
GlobeSt.com: This dovetails nicely with the rise of the corporate real estate executive and her or his access to the C-Suite.
Ellzey: Exactly. Too often, real estate has gotten involved at the last minute. The sooner corporate real estate and the business units are aligned and looking strategically at needs, the better they can help formulate real-world options and alternatives to consider. The phrase we use is corporate real estate can work to help the business shape the order rather than simply take the order from the business. Corporate real estate is a highly sophisticated business unto itself, with master practitioners. Traditional business leaders far too often fail to appreciate this fact.
GlobeSt.com: You've mentioned not just CRE but CRE&F–for facilities. What's the distinction?
Ellzey: This maybe a little nuanced, but we're talking about corporate real estate as a whole. Some sectors isolate facilities management as something separate and distinct. We wanted to expand it to be more comprehensive to definitively encompass all facilities-related activities. It's essentially a nod to those industry sectors that view real estate and facilities separately.
GlobeSt.com: The survey brings up–and you mentioned as well–activity-based workplaces. What's the distinction from traditional workplaces?
Ellzey: Activity-based workplaces are designed around people, the way they work and the activities they do to get their jobs done. It's design that puts users and occupants at the center. To use CBRE's own Workplace 360 offices as an example, we have at least 16 different ways to work inside each of our offices. Our offices are designed so someone can move from a meeting with three people at 9 am to a private phone interview with GlobeSt.com at 10 am and a meeting with 20 people at noon. It enables work and it breaks down the "I" space to "we" space.
GlobeSt.com: In a previous interview, you told me that if decision-makers spent more time figuring how to fix all of the ways they hamper productivity rather than trying to measure it, they'd be more productive. Still true?
Ellzey: Absolutely, and I still maintain it would be easier to measure. A related area of focus is on seamlessness, the ability for employees to control their day—their meetings and other functions—through apps in the palm of their hand, just like we manage every other aspect of our lives. CBRE has invested heavily in this capability. In the end, this all comes down to human-centered design and solutions that are fundamentally transforming the way we deliver work environments.
GlobeSt.com: The survey talks about formalizing the business unit client relationship management and portfolio planning to business performance. What does this mean?
Ellzey: We strongly advocate for corporate real estate leaders to develop a formal approach to engaging their business-unit leaders to define what's happening in that business around the world. They should work together to develop a space strategy that will attract the best talent, attract new customers and improve competitiveness and overall performance. That begins a conversation around what types of workplaces and environments they need to support their business unit goals.
GlobeSt.com: Which presumes a lot about the vision of the business unit leader.
Ellzey: Correct. Part of the job of corporate real estate and facilities executives can be education and sharing with business-unit leaders the wide array of options that are out there. They may be able to provide some benchmarking about those trends and different ways of doing things that those business-unit leaders may not be aware of.
That said, some organizations and some sectors are probably further along the maturity curve than others. Our focus here is to help corporate real estate and facilities executives to build understanding among business leaders about the strategic value of real estate and to help them to approach their facilities as assets that can help them gain competitive advantage.