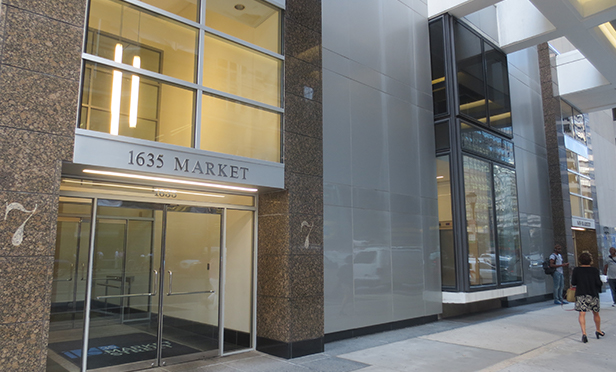 PHILADELPHIA, PA—Financial literacy nonprofit Clarifi has relocated its office to 1635 Market Street in Philadelphia, occupying 7,165 square feet on the fifth floor. Clarifi relocated from 1608 Walnut Street. CBRE arranged the lease.
Clarifi provides counseling, education and coaching to help individuals and families achieve financial stability. For 52 years Clarifi has helped over 750,000 people improve their credit, reduce debt, prepare for homeownership and save money.
CBRE's Matthew Knowles represented the tenant during lease negotiations, while the CBRE team of Kevin Maloney, Mark Adzick, George Cauffman and Joseph Wolff negotiated on behalf of the building's owner, Nightingale Properties.
1635 Market Street is a 19-story class A office and retail building in the middle of Philadelphia's Central Business District. It is located between The Comcast Center and Liberty Place at the northeast corner of 17th and Market Streets. The property offers immediate access to Suburban Station's concourse level, a major transportation hub, with connection to Amtrak's Northeast Corridor rail and direct access to SEPTA Regional Rail, Subway Surface Line and Subway system.
Clarifi joins tenants Spector, Gadon & Rosen, MakeOffices and Magna Legal Services, among others.