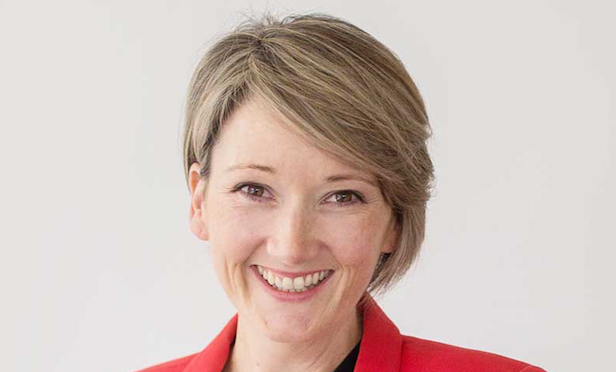 NEW YORK CITY—A recent report from Cushman & Wakefield revealed that Manhattan office leasing activity soared to the highest level in four years in the third quarter of this year, with 9.6 million square feet of space transacted. Reflective of the buoyancy of the local employment market which increased by 53,000 jobs last year, the stats indicate that 2018 is a good time to own office space in New York City.
But dig a little deeper and what's clear is that those numbers only tell half the story. Despite the strong leasing activity, vacancy actually increased in Q3 as total available space reached the highest quarterly level in four years. Yes, demand is high, but with even more office space hitting the market this quarter, so is supply, and whilst some landlords are enjoying the good times, others are struggling to make hay while the sun shines.
So as Manhattan's landlords fight to outdo each other in the battle for tenants, who will win and why? The key to answering both those questions is simple: amenities.
Wind the clock back and it wasn't that long ago that the average office worker was satisfied with a desk, a water cooler and filtered coffee. All employee comfort responsibility sat firmly with the employer and landlords simply marketed their spaces based on square footage, natural light, fewer pillars and beautiful marble lobbies.
Fast forward less than a decade and there has been a fundamental change in the way real estate is marketed, managed and consumed, meaning the responsibility for employee comfort now sits squarely on the shoulders of those that own or manage a building. It's vital that landlords understand this transformational shift, which has effectively been driven by three things:
War for talent
Large tech companies, led by Google, AirBnB and LinkedIn, have added things like sleep pods, bicycles and rock climbing walls, raising the bar for the whole market when it comes to employee perks. In their quest to compete for the very best talent, traditional companies have had to follow suit, with flexible working arrangements, breakout areas, wellbeing programs and the like.
Unpredictable sector growth
The growth of technology-related services has changed the shape of our workforce and its roles within even the world's largest organizations. Leaner, more agile tech firms are still experiencing unprecedented growth. Small, medium and large tenants are demanding more flexible lease terms and turnkey solutions from landlords, in order to manage the unpredictability of their workplace requirements.
The rise of the new landlord
In 2010, WeWork opened its first space in Manhattan. This small start-up with the vision to create "a world where people work to make a life, not just a living" has led a global co-working phenomena and the company's emphasis on a flexible, services and community-rich workplace has now seen it become Manhattan's largest office occupier. With a market valuation of $20 billion, WeWork outstrips many of the largest global real estate owners, with other scale-ups like Knotel emerging as fast followers. The serviced-office is no longer the alternative, it's fast become the norm.
For the traditional landlord, it's these three trends which have changed the face of the leasing market beyond recognition to one in which amenities, flexibility and services are king. Appeal to a company's end workers and you've gone a long way to attracting that company as a tenant.
In many ways, ticking the boxes on amenities is not rocket science. There is a plethora of options available to help landlords create spaces that people want to work in. Flexible spaces, wellness offerings and food options continue to be the biggest drawcard for desirable tenants. At one end of the spectrum, this could be a small business lounge with some meeting rooms and free coffee. At the other end, it's a $2 million full-floor fit-out with a free gym and whole-building catering.
However, transforming physical space comes at some cost to owners and remodeling a whole portfolio simply isn't an option to some. But amenities don't simply mean the physical. It is possible to reach users beyond the physical to tap into engagement, experiences and community, regardless of the size of the investment into tenant amenity space. Here are four key tips on how to maximize your return and get ahead in the amenities and services arms race:
Incorporate smart user experience design in the fit-out:
User experience design is the backbone of a great space. It's wonderful to have sleep pods in your building, but they're useless when placed next to a noisy, high-intensity gym. Planning the user's entire journey allows the landlord to get it right without the need for expensive retrofits.
Communication:
If no one knows about it, no one will use it. Buildings with secret squash courts and basement change rooms have existed for years, but without a holistic communication strategy, the ROI of these spaces has been negligible. Nowadays, tenant portals, digital lift screens and dedicated front-of-house teams are helping to maximize the use of these amenities. If amenities have more importance than ever before, then so does talking about them.
Activate, curate and experiment:
The physical space is just the beginning. Tenants today are seeking experiences. Bring your lobby or tenant amenity space to life through a tenant engagement program. By connecting these spaces to positive memories and fun events, tenants are more likely to actively promote the space and your property.
Streamline digital interfaces and user data:
With the emergence of new amenities, comes new property management and operational challenges. How do users arrange their dry cleaning to be picked up, order their catering, RSVP for that yoga class or book a flu shot? Providing your tenants with a unified digital interface streamlines operations and allows you to drive a deeper engagement with the individual occupants. These systems also collect data, helping to improve experiences and better tailor them to your customers.
Landlords who drive deeper engagement with their customers, understand and communicate with them and iterate on the experience to both build brand and drive loyalty to that brand will be the winners of 2019.
Gabrielle McMillan is the CEO of Equiem, a tenant technology and services firm for building managers. Headquartered in Australia, the company launched its New York operations earlier this year. The views expressed here are the author's own and not those of ALM's Real Estate Media Group.