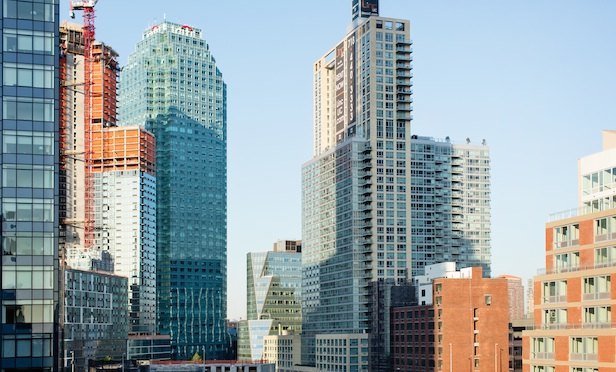 NEW YORK CITY—The Regional Plan Association believes that New York City and New York State should undertake some bold and most likely controversial and costly initiatives in advance of Amazon adding at least 25,000 workers to the city's workforce at its operations in Astoria, Queens.
The RPA issued a three-page report on Monday that calls for the city and state to build more affordable housing in Long Island City and in commutable neighborhoods across the region and also recommends that New York State pass congestion pricing and move ahead with a number of major transit projects and protect Long Island City from sea level rise and storm surge that would make the Amazon development a model for resiliency and sustainability.
"The best way to make sure the deal is a win for all is for the city and the state to continue to invest in infrastructure and get Amazon to help make it happen," the RPA states in the report entitled "3 Ways to Make the Amazon Deal Work for Our Region."
In the RPA's white paper report, the association notes that with Amazon projecting to add 25,000 to 40,000 employees to Long Island City by 2034, the housing need will be considerable. If half of the Amazon employees live in Queens and are part of two- or three-person households, the company would be adding 50% of the people the city was planning for (82,000) in the borough in the next 20 years.
Prior to the Amazon deal that included up to $2.8 billion in incentives, developers planned to create approximately 6,000 new units in the area, including 1,500 set aside for low- and middle-income residents. Since Amazon has stated that they are not planning to create any new housing on their property in the Anable Basin, the RPA recommends, "The city and state must accelerate the production of housing, including more affordable housing in and around Long Island City. And they must look to ways to improve transit connections to the area so that people who need to look elsewhere for rents they can afford and still have a reasonable commute
The RPA stressed that investment in transportation infrastructure is critical for the city's future and Amazon's arrival "brings even more urgency," the report states. "The governor and the state legislature must adopt a congestion pricing plan to ease traffic and create a much-needed, sustainable source of revenue to begin to fix the buses and subways."
A congestion pricing plan floated by FixNYC earlier this year would generate anywhere from $800 million to as much as $1.5 billion for transit investment.
Dani Simons, vice president for strategic communications for the RPA touted a number of transportation initiatives that could improve transit options in and around Amazon's headquarters in Long Island City, including the BQX streetcar that would link Long Island City to Brooklyn and Queens waterfront districts.
A new commuter rail station at Sunnyside Yard would also improve commutation for Long Island residents to the Amazon property.
"Amazon should champion getting the Gateway program built and extended into Sunnyside and beyond; this plan would give New Jersey residents better access to jobs in Queens and Long Island and vice-versa," the RPA states in the report. "It would also create a direct link between a major Amazon hub in Newark, where subsidiary Audible is located, and their new campus in Long Island City."
RPA also notes that the Penn Access project being touted by Metro North Railroad would link passengers in the Bronx, Westchester and Connecticut, directly with Queens.
"Those investments would put hundreds of thousands of additional workers within commuting distance of Long Island City and create new possibilities for affordable housing and economic development across the region," RPA notes.
The RPA's third major recommendation in connection with the Amazon deal is that while Amazon will no doubt protect its properties from flooding, the city and state should ensure that the infrastructure fund that was part of the deal between Amazon and New York State be used for resilience projects that protect the greater Long Island City area.