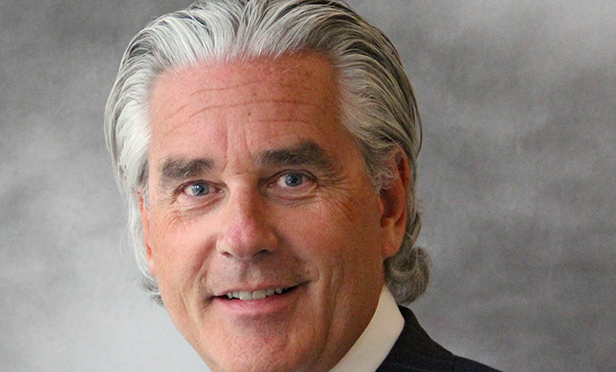 NEW YORK CITY–"Flows of capital change, and nothing is constant." So says CBRE global capital markets president Chris Ludeman on the occasion of the firm's release of its first half "In and Out" report, tracking the flow of inbound and outbound investment dollars to and from the US.
In fact, capital volumes both inbound and outbound were up over the first half of 2017, from $15.8 billion to $18.2 billion out, and from $23.0 billion to $29.7 (inbound). But, as if to prove Ludeman's observation, though inbound was up over last year, it has softened over the past two years, while the outbound capital continues on a modestly upward trajectory.
Another interesting revelation of the first-half inbound activity was a greater emphasis on secondary and tertiary markets. As a result, the top five locales for investment growth were Houston (by 331%); the Maryland suburbs (237%); Tampa (217%); San Diego (174%); and San Jose (118%).
"Of course, this varies per investor," says Ludeman, "and there are some that still only want gateway or trophy office or hotels. But speaking in generalities, the foremost reason investors are going to secondary and tertiary markets is to achieve an advantaged return for the same relative risk."
Outbound, the top five were: Singapore (up 395%); Toronto (118%); Amsterdam (46%); Paris (35%); and London (16%). "Capital is smart," says Ludeman. "As trade grows with Singapore, investors understand more about the relative strength of its economy, and they're less concerned about oversupply and more hopeful about demand."
Nothing in terms of target investments may be constant, but the drivers of those decisions are. "Capital will always seek safety in yield," says Ludeman. "One of the reasons places like continental Europe has done so well is its low interest rate environment set against the relatively high prices in the UK, as well as the fact that the economic recovery is in earlier stages there than other parts of the world, including the US."
In fact, the report shows, three of the five top market regions for outbound US capital are European nations (France, the Netherlands and Germany).
Nevertheless, inbound capital volumes remain "remarkably strong, and I expect it will continue to stay active and strong through 2019, despite any bumps along the way."