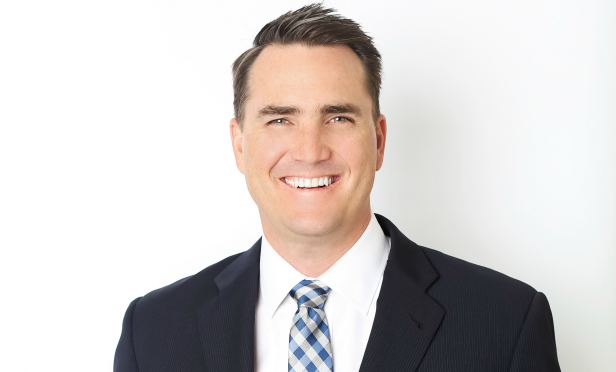 Industrial activity has exploded this year for both big and small box product in Southern California—but activity may slow in 2019. While the market is expected to continue to grow, as a result of a supply-demand imbalance that is unlikely to change, the rate of growth will begin to slow.
"The industrial sector will likely see slower growth in 2019. For example, in the last 24 months, the industrial real estate market has experienced significant percentage increases in asset values, land pricing, lease rates and small box owner-user sales," Jon Pharris, president of CapRock Partners, tells GlobeSt.com. "The industrial sector will continue to outperform most other real estate asset classes but the nominal percentage change when compared to the last two years will be less substantial."
Despite the potential slow down in growth, the industrial market will continue to be a top asset class for investment, offering phenomenal growth. As a result, CapRock remains a bullish and active investor in the Southern California industrial market for the foreseeable future, particularly on the West Coast. "CapRock Partners continues to be bullish on the Western U.S. industrial real estate market. With our various partners, we will be under construction on more than 5,500,000 square feet of Class A industrial space in Southern California and Nevada in 2019. And, we have additional construction starts already in our pipeline forecasted for 2020."
This year, CapRock has focused on both high-quality big box product as well as middle-tier and small box product, and it will continue to focus on those product niches. In terms of acquisitions, however, the firm is expecting slower rent growth. "We will continue to focus on delivering class-A industrial in top-tier markets and acquiring class-B value-add middle market, $15 million to $50 million, industrial properties," explains Pharris. "On the acquisitions front, we are cautiously optimistic but believe there is additional rental growth possibilities in certain segments of the market."
Looking ahead, Pharris has outlined several trends that will dominate the market next year. First, he expects that investors will continue to increase their real estate allocations with a preference for industrial product. "As the volatility in the stock market continues into 2019, more institutional investors will seek out safe investments and will choose to increase allocations to industrial real estate—pushing more investment capital into secondary and tertiary western markets such as Las Vegas, Reno, Phoenix, and Salt Lake City," he explains.
In terms of pricing, expect small building pricing to hold. "As interest rates go up, thereby increasing the monthly cost to own buildings, the price per square foot increases for small-box warehouse may begin to decelerate," he says. "The demand for small box remains robust but the percentage increase in pricing will be slower in 2019 than in the last 24 months." For land pricing, however, cap rate compression has bottomed out and could even increase. "The cap rate compression in top tier cities will likely come to an end and, depending on 10-year treasury fluctuations, may even decompress slightly," adds Pharris. "The potential for rising cap rates, coupled with increased construction costs, will likely cause land prices to stagnate. Given the record-high demand for industrial space and low vacancy rates across the market, land parcels will continue to trade and new construction will start, but land price increases will be nominal given other potential headwinds."
Rising interest rates could also impact financing availability. "With interest rates on the rise, traditional banks will maintain tight underwriting standards," says Pharris. "They may even reduce loan proceeds as they are reminded of the last downturn. The reduced loan proceeds will require investors to put additional equity into each transaction and reassess their expectations for returns on investments."
Overall, however, while the momentum of growth may slow, rates will continue to rise in response to the limited supply, especially for quality product. "With so little supply and seemingly limitless demand in the new era of ecommerce, rental rates will continue to climb," says Pharris. "Tenants will be forced to plan their real estate decisions at least two years before their lease expiration given the lack of space. In-fill markets will experience the greatest percentage increase since there is very limited new supply being built in these land-constrained markets."