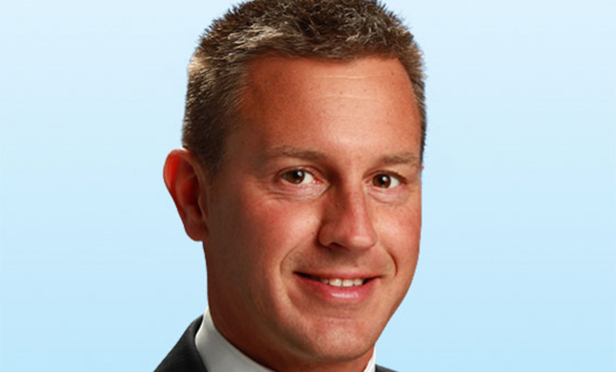 TAMPA, FL—One could be forgiven for being optimistic about the Southeast. The region continues to see benefits from the Panama Canal expansion, but that's not the only story as investment and development have been healthy across most sectors. Still, cyclical concerns have kept the approach "disciplined," says Ryan Kratz, president of Colliers International's Southeast region | US Brokerage. GlobeSt.com spoke with Kratz on the state of investment and development leading into 2019, as well as the what's leading the company's recent expansion.
GlobeSt.com: What is the commercial real estate climate in the Southeast Region and what do you foresee for next year?
Ryan Kratz: The Southeast, as a region, represents 27% to 28% of the US's GDP and, generally, is one of the fastest-growing regions in the country. Investors and occupiers have taken notice. Throughout Tier I and Tier II markets in the Southeast, we're seeing healthy markets in terms of occupancy, capital placement, loan structures and rental rates. Best of all, we're seeing disciplined new development for office, medical office, multifamily, industrial and even retail. Though some "cycle high" transaction pricing is still occurring, for the most part, 2019 should unfold similar to the latter part of 2018 with steady tenant and investor movement, anticipated interest rate changes and investor underwriting conducive to transacting real estate.
GlobeSt.com: What are the trends you are seeing as the year winds down?
Kratz: Fortunately, we're seeing few signs of 'irrational exuberance' in investor appetites to acquire richly valued properties and tenant willingness to pay exceptional market rental rates. This is generally one sign of a healthy market. We're also seeing lenders (particularly life insurance companies) grow more conservative in their parameters for placing loans on commercial assets. Underwriting has tightened, borrower credit quality requirements are heightening and asset quality/location matters more than it has in recent years. High quality industrial and medical office assets throughout the Southeast are in significant demand. Even the retail sector continues to perform well throughout the region, albeit with shifts to service retail, restaurants and experiential retailer tenants.
GlobeSt.com: Do you agree with the forecasters that some type of slowdown will occur in 2019/20?
Kratz: Real estate markets have forever ebbed and forever flowed. The transaction (leasing velocity and investment sales) slowdown began following 2015. But the reversion is moving towards normalized levels. Many real estate occupiers rightsized their spaces throughout the economic recovery and improved the in-office, in-warehouse and in-store environment in recent years. Similarly, many investors acquired assets during the last eight years, many of which have appreciated in value at or above pro-forma. With overall economic activity healthy, adequate capital availability and disciplined lenders placing relatively conservative loans on assets, the likelihood of a real estate upheaval in the short term is low. Cap rates, pricing, interest rates and occupancy statistics are all normalizing to steady ranges.
GlobeSt.com: What are your growth plans for the region?
Kratz: Colliers International is active with offices in 20 markets throughout the Southeast. As we planned our 2019 budgets and strategies, our focus is clear: invest in growing the business and invest in the people. The Southeast is relatively unique in that there is much more occupier and investor crossover of activity among the markets. It's vital that we operate a nimble, communicative operation that shares information, client needs and creates opportunities for our customers throughout the region. The internal actions we're taking in late 2018 are predictive of our external growth in 2019, which I believe will include all business lines: brokerage and capital markets, corporate solutions, property and project management and appraisal/valuation.
GlobeSt.com: Please share some insights into two recent acquisitions in the Eastern region. Q4 2018 was an active quarter for Colliers M&A activity in the Southeast.
Kratz: In November, we announced our acquisition of a market-leading firm (a CBRE affiliate) in Virginia (Norfolk, Richmond and Charlottesville). With deep roots and history in these markets, the firm completed $1.7 billion in transactions last year, has 340 producers and employees and manages a whopping 56 million square feet of some of the best real estate. In early 2019, they will officially transition to the Colliers brand.
Also in November, Colliers acquired CREC in Miami, one of the very few remaining large, independent real estate companies in South Florida. This acquisition brings 100 producers and employees into our existing South Florida operation (Miami, Fort Lauderdale and Palm Beach), as well as 12.5 million square feet of leasing and management, along with strong leadership talent.
Most importantly, in Virginia and South Florida, both of these firms and their people fit nearly perfectly with Colliers' entrepreneurial, enterprising culture, so we're incredibly excited as we look to the future for both markets.