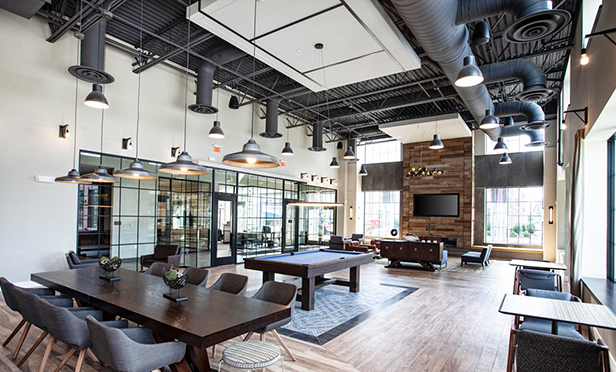 KEARNY, NJ—A six-acre former industrial site in Kearny will be recreated as multifamily following its sale to Russo Development. Cushman & Wakefield represented the seller, a family estate, and procured the buyer in the transaction; both entities are long-time clients of Cushman & Wakefield's New Jersey and New York investment sales teams.
Russo will redevelop the "Bat Factory" property—which has sat idle for more than three decades–as the second phase of its Vermella West project.
"The Russo team performed flawlessly, putting forth an entrepreneurial approach to working with the seller in this transaction that closed without full development approvals in place," says Cushman & Wakefield's Brian Whitmer, who headed the assignment with investment sales specialists Robert Shapiro, Andrew Merin, David Bernhaut, Gary Gabriel and Ryan Dowd.
The sale of the parcel at 60 Passaic Avenue represents the second recent trade orchestrated by Cushman & Wakefield in that neighborhood. Earlier this year, the New Jersey investment sale team brokered the sale of a nearby BJs-anchored retail center. Whitmer added that other recent trades in the immediate marketplace reflect its revitalization and overall appeal.
"We are seeing a notable amount of institutional investment coming into Kearny, and we are pleased to be part of the Passaic Avenue corridor resurgence," Shapiro says. "The redevelopment of the Bat Factory property will further enhance the area's growing reputation as a preferred live/play destination."