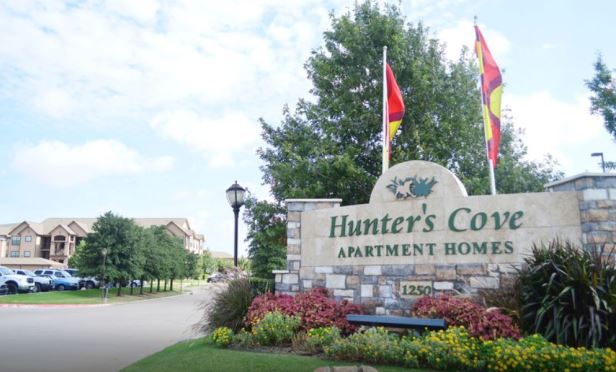 WAXAHACHIE, TX—Job gains in the Dallas/Fort Worth metroplex continue to rise at a strong pace with wage growth strengthening this year. These trends are propelling a steady rise in the number of households created, of which a large share are moving into apartments, according to a third-quarter report by Marcus & Millichap.
In the first three quarters of 2018, the positive net absorption of nearly 22,300 units was more than any 12-month span in more than a decade. Healthy absorption trends are anticipated to continue as the metroplex's economic outlook remains bright and developers continue to respond with a deep development pipeline throughout the market.
Going with that trend of a preference for multifamily, lenders and investors continue to follow suit as a result. One recent example is Greystone's $23.7 million in HUD-insured financing for Hunter's Cove Apartment Homes.
The permanent FHA financing for Hunter's Cove carries a low fixed-interest rate, and 30-year term and amortization period. The new HUD 223(f) financing is a permanent exit from the bridge loan that Greystone had arranged in April of this year, which contributed to a 150% increase in Greystone's YTD bridge loan volume in last year. Ana Ramos, managing director in Greystone's Los Angeles office, originated the transaction.
"The HUD-insured loan product, with its low rate and long term, is truly one of the best permanent financing solutions available today, especially in such a volatile rate environment," says Ramos.
Located just outside of Dallas, Hunter's Cove Apartments features eight three-story garden-style buildings with a combined 192 residences. The homes range from one- to three-bedroom units, all with lake views. In addition, residents have access to a clubhouse, fitness, center, dog park, enclosed garages and swimming pool.
"Greystone excels at the bridge-to-HUD process, which is ideal for multifamily investors looking for a smooth close and ultimately, long-term low fixed-rate financing with HUD," Ramos tells GlobeSt.com. "This deal moved through to permanent financing within a few months."