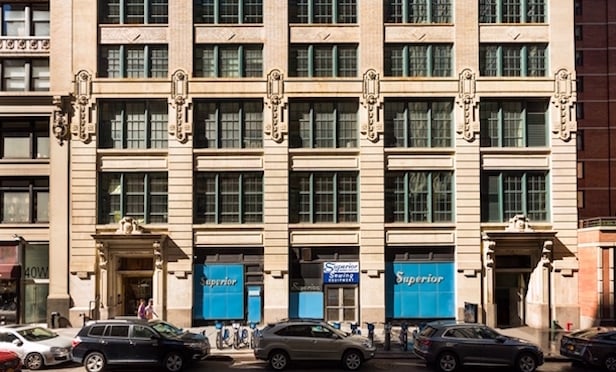 NEW YORK CITY—The Flapper family sold its 12-story office and retail building located at 48 25th St. to Savanna for $100 million, according to Real Capital Analytics. The New York-based real estate investment manager, owner, operator and developer is planning a $21 million repositioning of the asset which was originally constructed in 1920.
The 12-story, 126,256 square-foot building on 25th Street stands between Broadway and Sixth Avenue. The historic property has 16-foot ceiling heights on the ground floor, with 11-foot to 13-foot walls on the office floors, and loft-style features including operable windows and an ornamental terra cotta façade. The structure also contains 10,000 square-foot floorplates.
The capital improvements will encompass a complete lobby renovation, roof and façade repairs, upgrades to the seventh-floor pre-built space which is available for lease, and repositioning of the retail space. Savanna hired Spector Group as the architects.
The Flapper family was represented by Cushman & Wakefield's Doug Harmon, Adam Spies, Adam Doneger and Josh King. Savanna secured a loan from Mesa West and was represented by a Cushman & Wakefield financing team led by Gideon Gil.
Going forward, Savanna will be represented by Cushman & Wakefield's Bruce Mosler and Ethan Silverstein as the exclusive leasing agents.
Andrew Kurd, managing director of Savanna, points to the property's location in the NoMad neighborhood, access to transportation and nearby restaurants, hotels, retail, nightlife and proximity to Madison Square Park. "This exceptional location, along with our planned capital improvements, will make this property a true standout for a wide range of tenants," he says.