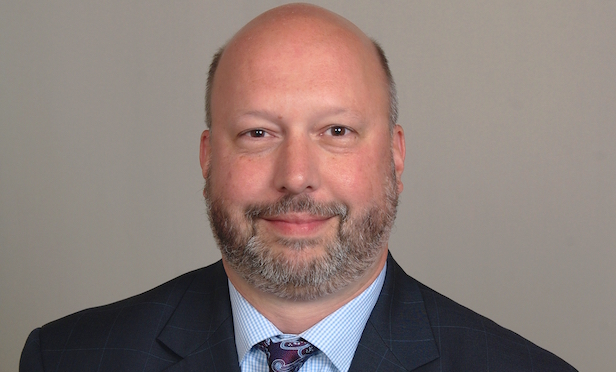 PITTSBURGH—Have you as a landlord ever made a call to a tenant asking where a payment was, only to find it was paid but the supporting documentation was still floating in cyberspace? The trouble clearly was not with the payment; it was with tracking the data that supports it.
A growing trend toward receivables automation might put an end to such calls, and streamline the payment process — a win for the tenant and landlord alike, say representatives from PNC Real Estate.
"Over the past few years there have been a growing number of payment channels available," says Jay Matyas, SVP and Receivables group product manager. He cites the recent introduction of faster payment systems such as real-time payments and other innovative payment systems.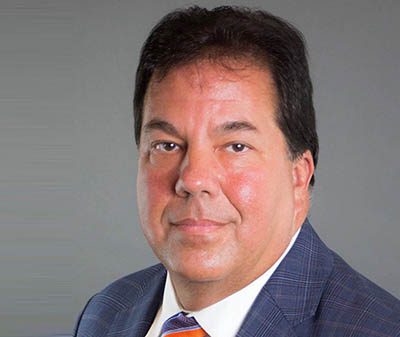 But payment type is only half the problem, he says. "Of critical importance is the underlying remittance data and the ability to identify what the payment is for, whether it is for a property location, a unit or a lease." Too often the backup data and the payment come in separately, prompting a landlord's aforementioned frustrated phone calls. He likens the joining of data and payment to "putting Humpty Dumpty together again."
"Applying cash efficiently, accurately and quickly is the cornerstone of success for any company," adds Ron Rockovich, SVP and national sales executive for PNC's Treasury Management Real Estate group. "Many of the conversations we have with our clients these days are around those different payment channels and how to capture this data."
These emerging receivables automation solutions provide the speed, accuracy and efficiency landlords need to retain a single automation provider while maintaining multiple banking relationships.
Simply put, Rockovich continues, "This up-and-coming technology has improved the ability to take that data and payment and create rules—workflow algorithms—around them that make it easier to reconcile on the back end. It takes multiple sources of data and puts them into one stream. Landlords can acquire a receivables solution from a single provider while supporting transactions through many banks."
Another challenge to the standardization of payments comes in the reality that not everyone pays the same way. "As long as a payer acts consistently, those algorithms, with a little help from machine learning and artificial intelligence, can associate the data with the payment," says Matyas.
The automation can "pick up on individual patterns and absorb those exceptions into the algorithm over time," he adds.
Despite the tech-heavy sound of the process, it all occurs on the back end with virtually no disruption to the tenant or landlord. In fact, Rockovich and Matyas both point to the improved customer experience.
"From an owner's perspective," says Rockovich, "allowing multiple payment channels makes them more attractive to tenants, and so, more competitive."
"And applying the payments properly leads to a better customer experience because the landlord doesn't have to make those follow up calls – and tenants are not receiving them," Matyas adds.
And of course, what's good for the landlord can foster a better banking relationship as well. "We're a full-service provider," says Rockovich, "and we take technology that can lead to a better customer experience very seriously. So the more robust options we have to offer, the more opportunity we've created for broader relationships with our clients."
Ron Rockovich currently serves as the National Sales Manager for PNC's Treasury Management Real Estate group. His responsibilities include managing a team of sales officers, analysts and account managers within the PNC footprint as well as throughout the United States and Canada. He oversees the sales plan, strategic direction and growth and development of the team.
Rockovich has more than 24 years of experience in the retail and corporate banking sectors focusing on sales and client care and has covered the real estate sector in various capacities for the majority of that time.
He graduated from John Carroll University with a bachelor of science degree in finance. Rockovich is a current board member of the Edgewood Club, a social, athletic and civic organization located near Pittsburgh, and previous member of the planning commission for the Borough of Edgewood. He is also a current member of the Association for Financial Professionals.
Jay Matyas is a Senior Vice President within PNC's Treasury Management group. He is responsible for managing the product team covering PNC's receivables solutions. He focuses on revenue and profit growth, strategy development and execution and the development of new products and services. In this role, he has been responsible for the development of A/R Advantage, PNC's industry-leading integrated receivables solution.
Matyas joined PNC in 1986, working in lockbox operations as a shift supervisor and a technical support specialist. He transitioned to the Treasury Management group in 1991, initially serving in a client support role prior to joining the product management team. He has more than 25 years of first-hand experience working with companies across many industries — developing solutions that allow them to expedite collections and improve cash flow.
Matyas is a graduate of the University of Pittsburgh with a bachelor's degree in communications. He is a recipient of the PNC Performance Award, the highest honor attainable by a PNC employee.