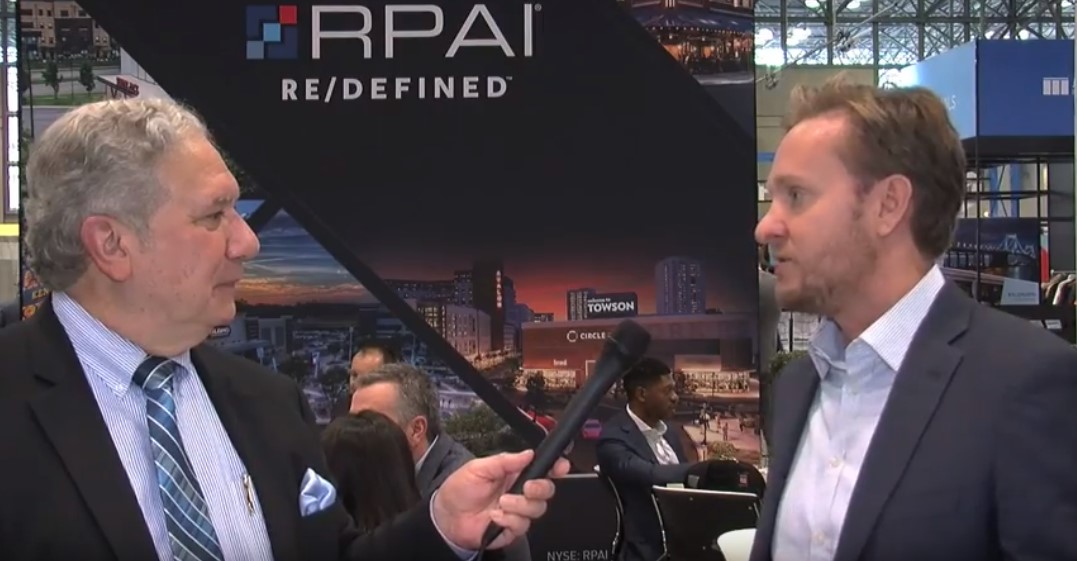 NEW YORK CITY–Let's face it, there are some retail venues that are outdated…dinosaurs, as RPAI's Nick Over calls them. The transformation from past epochs to modern times has been RPAI's focus, post it's own strategic overhaul. But what goes into the making of such a transformation? In this exclusive video interview from the show floor of the 2018 ICSC Dealmaking Conference, Over discusses:
How the recently unveiled strategy informs projects going forward;
How the local community plays a major role in the look and feel of each new project; and
How strategic partnerships–one in particular–can bring the live/work/play concept to full flower.