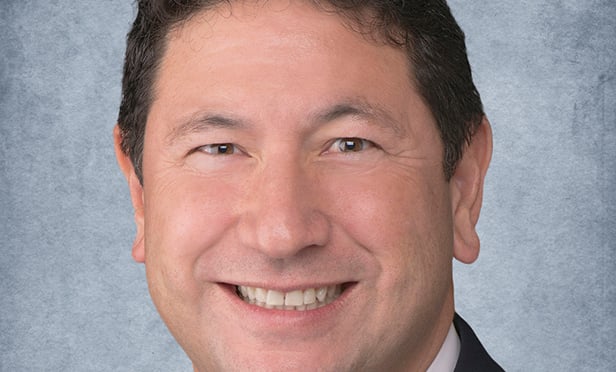 CALABASAS, CA–Don't believe the headlines proclaiming doom and gloom for traditional retail. Despite simplistic headlines that brick-and-mortar is going the way of the dinosaur under the growing presence of web sales, there's good news for the sector if you just dig a bit.
"Over the summer we saw the growth of core retail sales in the 5.5- to six-percent range," reports John Chang, national director of research services for Marcus & Millichap. "And based on current estimates, Black Friday was nine percent over last year and Cyber Monday was up even more, almost 20% versus last year."
The sound of Cyber Monday aside, more traditional retailers are discovering the importance of omnichannel strategies, says Chang. "Retailers such as Best Buy and the Home Depot have truly integrated the buy-online-pick-up-in-store strategy."
Not surprisingly, leading the pack of omnichannel providers is the 800-pound Amazon, "not only through the Whole Foods acquisition," says Chang, "but also with their plans to open 3,000 convenience stores. Plus they also have 18 books stores and 81 pop-up stores in shopping centers." This in addition to its recently launched 4-Star concept, "which sells the highest-rated online products in a local brick-and-mortar location." Online sellers such as Warby Parker, UNTUCKit and Casper are all getting on the brick-and-mortar bandwagon.
"It gives them more credibility with their customers," says Chang, "because people can feel and touch products. Real stores also invigorate online sales and serve as fulfillment and returns locations."
Almost as intriguing as the Amazon story is that of Macy's, which many people believed would go the way of Gimbel's in the face of online competition. Today, it's ranked among the top 10 online retailers.
"On a year-over-year basis as of November," he says, "apparel retail was up 5.8 percent, the third fastest-growing major segment of all retail. Macy's had a very aggressive strategy in this highly competitive segment. They got a lot of visibility in the marketplace and many considered it to be negative when they started shutting down underperforming stores and indicated at the time that they'd dedicate more resources to their e-commerce platform. Some people expected them to go out of business. But that aggressive strategy and good leadership allowed Macy's to navigate and transition to this omnichannel retail business. In fact, it's become a model that other retailers are trying to emulate."
But it wasn't easy. "Such a transition also requires very sophisticated logistics, an integrated inventory management system and a clear vision for how bricks and clicks will play together," he adds.
But Chang reports that investor sentiment still lags behind the highly nuanced reality of web and traditional sales. "We do an investor sentiment survey twice a year, tracking all the different property types, and retail ranks lower than other property types–only 14 percent of investors in our Q3 survey said they'd be willing to play in retail. And that's down from last year, when it was in the 30-to-40-percent range. This is reflective of all of the hard media and press coverage."
But digging down below the headlines to the fundamentals, Chang reports vacancies below six percent and rent growth of almost three percent for multi-tenant retail, "which is really strong. Rents are back in alignment with where they were prior to the recession." And that creates opportunities for investors who are finding a dearth of competition.
There are some risks, of course, but those live at the macro level, he reports. "What happens with tariffs, particularly on consumer goods, could impact retail," he says. "Inflation risks could also weigh on retail as well as interest-rate hikes that could hamper consumer confidence, which is exceptionally high now." In those cases, the retail doom-and-gloom headlines could be met by "recessionary dialog in the media."
Those "ifs" aside, Chang concludes: "Fundamentally, retail is looking good."