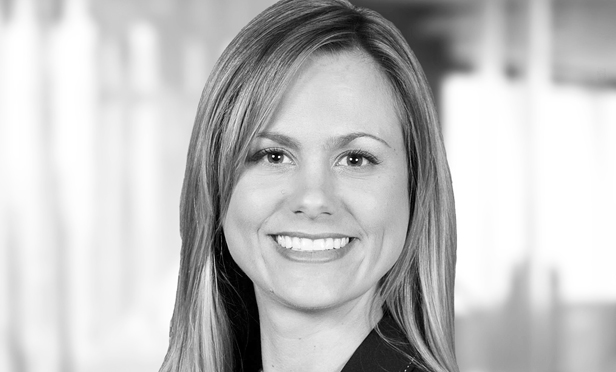 As commercial real estate stakeholders look ahead to 2019, they are basing investments and strategies based on market projections, a possible late-cycle downturn, and emerging industry trends driving growth in specialized sectors. Transaction volume and international investment in U.S. commercial properties remain strong, and several sectors may see an increase in 2019, but many economists think that CRE property and lending metrics indicate that we are at the top of the CRE market, poised for an eventual down cycle. While no one can make absolute predictions with certainty, presented below are three essential late-cycle due diligence considerations that can help minimize risk for investment and development strategies based on current trends.
1. Construction Risk Management
Of the opportunities in commercial real estate facing the most uncertainty in 2019, construction faces the most significant potential headwinds. The 2019 Dodge Construction Outlook predicts a steady 2019, relative to this year's U.S. construction output, staying at an essentially even $807 Billion. A strong economy and healthy market fundamentals should match robust demand for several key areas, including industrial, public works, multifamily and mixed-use developments. However, some areas of concern include rising cost of material goods (especially aluminum, steel, and lumber), material and ongoing labor shortages, an overall increase in construction cost compounded by recently imposed global tariffs, and geopolitical uncertainty around trade agreements. Practically speaking, the effect this has had on construction is to drain cost from project profits, project scheduling delays, and projects running over budget.
To decrease the likelihood of contractor or subcontractor failure, construction risk management tools for project oversight and funds control are more crucial than ever. Necessary raw materials can be purchased at the outset of the project (thereby avoiding sudden price spikes later), price increase provisions can be drafted into contracts ahead of time, and a range of engineering and project contingency mechanisms can be implemented. These include contractor evaluations to engage with capable personnel, budget reviews and funds control for disbursing money and keeping payments in line with progress, document and cost review and construction progress monitoring to keep projects on schedule, and construction completion commitment to keep projects on track and lower the risk of loan default.
2. Making Value Add Propositions and Adaptive Reuse a Smart Investment
During the late stages of a robust CRE market, investing in ground-up developments and assets incurs investment risk. Because of the long timeline of developing properties, you could miss the economic window and take a loss! Adaptive reuse has become a more prevalent option in today's unpredictable CRE environment. For blighted, abandoned buildings in derelict areas or in industrial zones that are no longer viable, adaptive reuse can give a new lease on life. Additionally, as prices of raw materials remain uncertain in the future, adaptive reuse of historical properties is an attractive (and profitable!) alternative to new construction. Renovating, remodeling, and repositioning existing assets is faster and a terrific value-add proposition, but maximizing profitability is contingent on avoiding delays and minimizing risk.
Can you physically make your business objectives work on the property? Conduct a feasibility study to find out. For example, can you get a zoning exception for parking requirements because the proposed commercial asset would have a different capacity than the previous one? Avoid entitlement delays by understanding the zoning requirements and what changes you can make "over the counter" without triggering a lengthy entitlement process. Will the new use of the property require a conditional or special use zoning permit? Get a Property Condition Assessment or Facility Condition Assessment to understand the current condition of the building and the remaining useful life of the major building systems. Conduct thorough environmental assessments to determine risks or liabilities, and how a remediation or underground storage tank removal may be navigated to not derail the transaction. All construction can risky, but can be even more so for adaptive reuse projects. You never know what's really behind that wall until you open it up! And surprises can result in expensive budget overruns. In addition to the construction risk management principles outlined above, asbestos and lead based paint can also be an issue and add a significant cost to the project, particularly for older buildings.
3. Warehousing and Last-Mile Logistics
Strong demand for warehousing facilities is expected to remain buoyant in 2019 despite a rise in rents, with demand from e-commerce outpacing warehouse supplies. Urban infill locations are a particularly attractive site for these warehouses. As same-day and two-day delivery become industry standards, and as grocery stores move into automation and delivery models, advanced last-mile logistics and distribution centers will be even more critical for companies to compete with fast, efficient consumer-facing delivery services. The warehousing trend is expected to expand to construction of multistory warehousing facilities, as developers continue to look to meet demands from the industrial real estate sector and skyrocketing e-commerce growth while maximizing space and storage footprints. Five multi-story warehouses have already been built this year in major urban markets, and could set a blueprint for developers in other cities with high-density populations.
Whether you are an institutional investor looking to expand your warehousing portfolio or a developer looking to capitalize on the e-commerce boom, you must first determine whether the building of interest is in an ideal location (i.e. close to end users, logistics hubs, or retail centers of interest), if it is suitable for storage needs and loads, and can handle parking needs of distribution vehicles. A Property Condition Assessment will help identify building deficiencies and sub-systems for warehousing, particularly ceiling heights, loading areas, HVAC and electrical systems and floor load capacity. Certain changes of use may necessitate seismic reinforcement or retrofitting for building safety. Consult with a seismic expert to perform a Probable Maximum Loss assessment. If the warehouse is a former industrial property or Brownfields redevelopment site, or will currently use hazardous materials, a Phase I Environmental Site Assessment will identify and quantify potential risks. Finally, make sure to work with a zoning specialist if a distribution center is either a facility type conversion (retail to industrial) or will be in areas not zoned for its use.
Wherever the coming year takes the commercial real estate industry, whether there is an economic slowdown or a continued robust growth in development, always engage the services of an experienced, knowledgeable consultant to help you minimize risk, maximize investment potential and ensure a smooth, successful transaction.