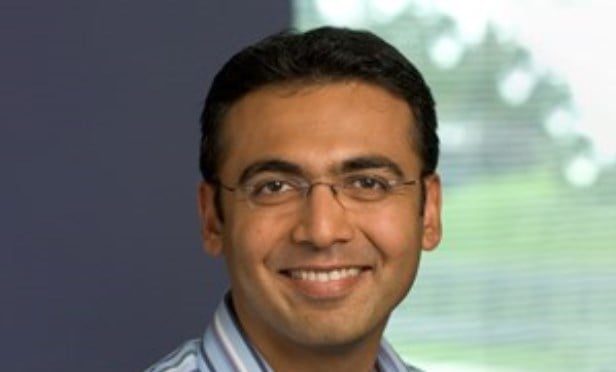 SAN FRANCISCO—What does technology have in store for 2019? One thing is for certain: continued innovations are a given within the proptech world.
In this exclusive, Mihir Shah, co-CEO at JLL Spark, shares his predictions on top real estate industry trends for 2019. First, proptech adoption will continue to accelerate.
"We've seen a dramatic acceleration in investors' and property owners' appetite to try new tech to see what impact it can have," Shah says. "Now, instead of doing a two-year review cycle on a technology, you'll see more companies piloting different technologies to see how well they perform. If they demonstrate ROI, they will implement them more widely."
Secondly, the DNA of real estate tech is changing. In the past, proptech startups were often started by real estate professionals who saw pain points in the industry that could be addressed by technology. "Now we are starting to see seasoned tech entrepreneurs focused on the commercial real estate industry because they see the enormous market opportunity," Shah points out. "In 2019, we will continue to see an influx of high-level technology talent entering the proptech world that will help to accelerate the pace of innovation."
Thirdly, artificial intelligence and machine learning applied to the vast amount of real estate data will begin to show value. A good deal of data is generated from the transactional and operating data for a building. Harnessing the power of AI and machine learning, property owners will run buildings more efficiently and make better investment decisions, he predicts.
Fourth, tenant experience applications will grow in popularity. Mobile applications will gain in adoption, with uses that enhance the experience of commercial office building workers by enabling everything from easy building access to connecting to a variety of local services.
"In 2018, we have seen a lot of demand for mobile applications that enhance the experience of those who work in commercial office buildings by providing easy access to the building and to a variety of in-building and local services," Shah tells GlobeSt.com. "Although widely talked about, the industry has been slow to adopt and recognize the value of tenant experience applications. We expect this to change in 2019."
JLL Spark believes in this technology and recently invested in HqO, a tenant experience app that enhances the office worker experience by providing easy building access and connecting to a variety of local services. JLL Spark is beginning to see a marked increase in demand for HqO from real estate owners and operators as the year winds down and 2019 approaches.
JLL Spark is a division of JLL dedicated to transforming the real estate industry through technology-based innovation. Shah heads up the company's $100 million global venture fund, which focuses on investing in up-and-coming proptech companies.
This is a sector that has been underserved by start-ups, but not for long. Proptech start-ups have begun entering a space traditionally dominated by large incumbents. JLL predicts that the total value of investable global commercial real estate will reach $65 trillion by 2020.