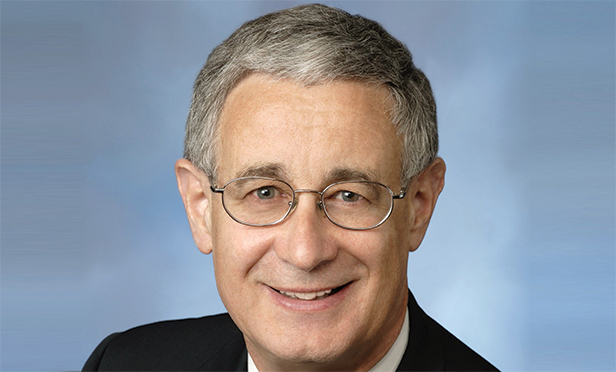 SAN FRANCISCO–We've all read about the retail revolution. What we haven't read so much is how the shopping shakeup will impact property owners and managers. You can now, if you read the second edition of "Shopping Center Management and Leasing," written and updated by Richard Muhlebach and Alan A. Alexander for the Institute of Real Estate Management (IREM).
If we're not in your parents' era of shopping, neither do we share their older ideas of best practices in management techniques for this volatile food group. Muhlebach, who is VP of Bond Retail, a retail real estate firm, sat down with GlobeSt.com recently to discuss managers' challenges in this new environment.
GlobeSt.com: In terms of your research, what are the headlines for retail as a general class of properties?

Richard Muhlebach: The operative phrase for retail properties in 2019, and beyond, will be "adapting to change." No other property types experience change as frequently and invasively as retail properties. The two internal and external changes that have impacted retail properties since their inception are the evolution of several different types of shopping centers and new retailing venues. Each new type of shopping center—be it strip centers; open air or enclosed malls; outlets or power enters; entertainment, lifestyle or hybrid centers or mixed-use developments—presented challenges to existing formats, even as they presented new development opportunities. Retail's evolution includes bazaars in the center of towns, downtown retailing, neighborhood retail streets, catalogs, home shopping channels and the biggest threat to retail properties, online shopping. Multi-channel retailing forces shopping center professionals to be innovative and daring with renovation, new developments, the ever-evolving tenant mix, the need to be more creative in terms of the experiences they're providing their shoppers.

GlobeSt.com: How has property management responsibility changed over the past two years or so as tenanting and merchandising strategies have evolved?

Muhlebach: Shopping center operations have become more complex with new types of tenants being added to the mix and layering new uses on top of (and alongside) each other. New uses, such as medical services and new forms of entertainment, require new lease provisions to address their business needs and customer base. It also changes the hours of operational services. For instance, a residential component either on the edge of the parking lot or above-ground floor retail will require adjusting the schedule for maintenance contractors that make excessive noise. Sustainability programs will also continue to evolve with new technology.
When shopping centers and malls were created in the 1950s and 1960s, annual promotional events were developed, such as sidewalk sales, pony rides, arts and craft shows, auto and boat shows and many more traffic-generating events. In the early 1980s, malls shifted from promotions to marketing. Today, to compete with online shopping, many malls are creating experience-based entertainment to attract shoppers, similar to those that were developed in the pioneering decades.

GlobeSt.com: You mentioned leasing. So, as a follow-up, are core leasing duties any different from what they were, only catering to a new era of retailers?

Muhlebach: Brokers who represent retailers, restaurants and other uses need to know the core components that drive their clients' business and their success. Then, they need to find the available locations that have the best combination of these core components. Brokers are then ready to negotiate leases for their clients. Brokers who represent landlords have to find retailers and other tenants that have the highest number of core components the property and its trade area offers. This differs from filling space based on tenants' use and size. Retailers with sophisticated marketing, customer and trade-area data are more aware than ever which sites have the core components that drive their business.

GlobeSt.com: Let's talk a little about one of your book's sections: Digital marketing. What does a property manager need to know?

Muhlebach: Although property managers may or may not be involved in executing the digital strategies for shopping centers and malls, they should be knowledgeable about its effects and what they mean for retailers and tenants. For instance, the four main digital strategies for shopping centers are: email campaigns, the main shopping center website, social media marketing and content marketing. Within each of these categories, there are capabilities within smartphone apps, such as geo-fencing, retargeting and the use of banner ads.

The book doesn't go into too much detail about how app technologies work, but it does provide enough insight to give property managers the confidence to contribute and participate in higher-level marketing meetings and understand the basics of what it takes to establish a digital marketing strategy. For instance, there are details in the book on the best practices for maintaining a good social media presence, along with action items and goals for setting up a solid content marketing plan. Property managers must also find marketing directors who understand how to analyze data and results from click-through rates as it reveals what works and what doesn't, and it provides the key to further strategize the digital marketing plan.

GlobeSt.com: There's a section on owner's goals and objectives, and obviously the property manager is ultimately pointing to that. But aren't they the same as always? What are the challenges there?

Muhlebach: Retail property owners' goals and objectives haven't necessarily changed over the years—to maximize the return on their investment at a prudent level of risk. However, what changes over time is how those goals and objectives are achieved. For instance, many class A- and B malls won't survive after losing anchor stores. They're often in locations that have matured since they were developed decades ago, but they present opportunities for demolition and conversion to higher and better uses, often with a smaller retail component. For instance, malls and shopping centers are surrounded by a sea of parking, which is land ready for redevelopment and the addition of other uses, such as residential. Many retail properties will be converted to town centers by adding more personal services—businesses not traditionally found in shopping centers and malls—and a better selection of food services.

With the changing retail environment, property owners will encounter more risk but also more opportunities.