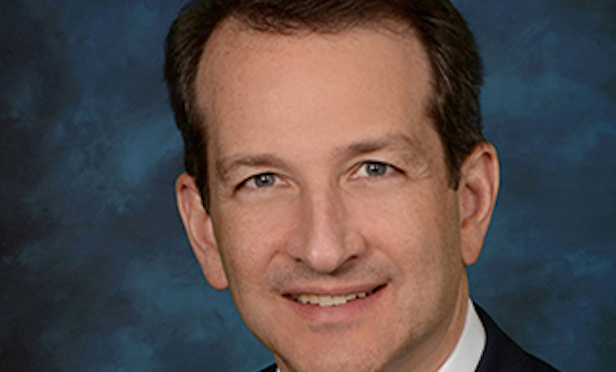 LOS ANGELES—Commercial brokerage firm CBRE reports it plans to divide its top corporate financial responsibilities to two senior executive positions—chief financial officer and chief investment officer.
As part of this new initiative, Jim Groch, who has led the company's financial management and capital deployment functions since early 2014, will now serve as chief investment officer and global group president. CBRE explains that the plan to separate the senior executive positions comes as its capacity to make investments has substantially increased following what it describes as "nearly a decade of strong financial performance and strategic gains across the company."
Groch will primarily focus on opportunities to deploy capital in the company's merger and acquisition program and to allocate capital that will be invested by its real estate investments businesses—functions he has overseen for the past 10 years.
CBRE has initiated a search for its next CFO and has retained Korn Ferry to assist in the process. Based in Dallas, the new CFO position will oversee CBRE's finance and accounting organization, tax, treasury, financial planning and analytics, business intelligence and investor relations.
"Jim has had a profoundly positive impact on CBRE and has overseen a broad range of strategically important responsibilities for the company for an extended period of time," says Bob Sulentic, CBRE's president and CEO. "Going forward, we will benefit tremendously from Jim's exclusive focus on capital allocation and deployment."
Groch will continue to serve as CFO of the commercial brokerage firm until a successor is transitioned into the role. "I am excited to devote my full time and attention to CBRE's investment activities," Groch says. "I am passionately committed to these parts of our business and anticipate great opportunities to deploy our capital over time to add value for our shareholders and capabilities for our clients."