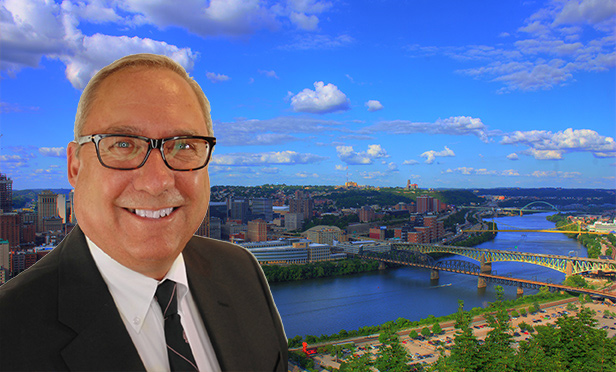 PITTSBURGH, PA—Industry veteran Dick Cassetti, most recently with Cushman & Wakefield, has joined Colliers International Group as its Pittsburgh market leader.
Cassetti will focus on growing Colliers' operations and business throughout the region, while recruiting top talent and providing clients with the highest level of service.
"Attracting an industry leader like Dick to head our Pittsburgh office is another example of our unwavering commitment to deliver service excellence to our clients and support our professionals in any way we can," says Steve Everbach, Colliers president, central region. "Dick has a proven track record of growing businesses, and I look forward to working closely with him and our professionals in Pittsburgh in the years to come."
Cassetti's appointment comes on the heels of Colliers' recent acquisition of its long-time Pittsburgh affiliate in May 2018, which further expanded the company's presence in one of America's most exciting examples of successful urban gentrification. Former market leader Gregg Broujos is remaining with Colliers and will focus on working with his clients to achieve their real estate objectives, something he has decided to fully dedicate himself to going forward.
"Colliers' enterprising spirit, matched with their market-leading global platform, continues to provide clients the best possible service in the industry," says Cassetti. "I am delighted to be joining a company with such an entrepreneurial and energetic culture, and am excited to contribute new ideas that will help its continued growth and expansion."
Cassetti brings more than 40 years of commercial real estate experience, focused on tenant representation in the Pittsburgh region. Cassetti also previously served as senior vice president at Trammell Crow Company, where he opened and managed their Pittsburgh office.
"The Pittsburgh area has been undergoing a tremendous resurgence in the recent years, and this acquisition will therefore contribute significantly to our overall US strategic growth plan," says Gil Borok, Colliers chief operating officer, US operations. "Under Dick's leadership and combined with our already strong reputation in the local market, I expect us to continue to gain significant market share, increase our new business wins and capitalize on opportunities to accelerate the growth of our professionals and the success of our clients."