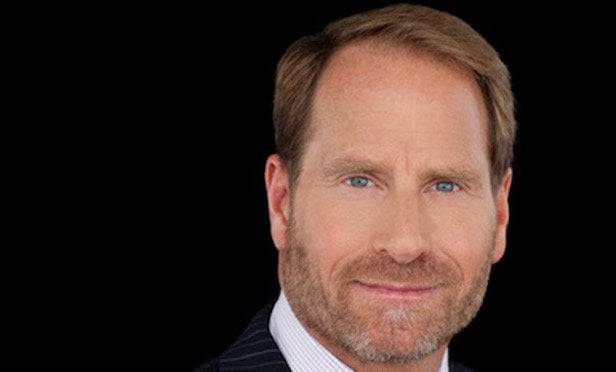 NEW YORK CITY—Helmsley Spear has hired Hercules SEZC, a blockchain-based software company, to document rent rolls for the real estate firm's commercial leases. Starting with two properties it manages in Lower Manhattan, one at 83 Maiden Lane and another building owned by Swig Equities, the firm plans to roll out the technology throughout its portfolio.
No, this does not mean Helmsley Spear is transacting in Bitcoin or Ethereum. Blockchain is the technology that enables such cryptocurrencies. But its uses in the real estate industry are far more immediate with practical applications lacking the speculative elements associated with currency trading.
Helmsley Spear's owner and president Kent M. Swig explains to GlobeSt.com that "typically, people misunderstand in thinking blockchain is just a public way of identifying information." However, his firm is using it for proprietary and confidential information. He notes, "The security on blockchain is very strong and very good."
People often see blockchain as technology to publicly share and work with information on the internet. But blockchain technology can be set up similar to a private company intranet, where only people with specific authorization can access a system.
"What we are using it for is authenticating, documenting and storing vital documents in a form that cannot be changed and cannot be manipulated" says Swig. Documents that will go into the Helmsley Spear blockchain system will include, for example, leases, lease abstracts, mortgages, financial information related to loans, governmental agencies' permits, any documents that are vital to the real estate transaction.
The interoperability and smart contract flow in using documents will be enhanced using an online system—instead of hard copy documents in folders in file cabinets.
Helmsley Spear asserts that with blockchain technology, real estate businesses can record property transactions, improve property search processes, speed up pre-lease due diligence and maintain leasing and property management information, all in real-time.
"Blockchain technology can be the critical connection between technology systems of real estate companies and other participants in leasing or property management transactions through the provision of a more open and shared database for all involved parties," explains Helmsley Spear executive Oliver Swig.
"Incorporating these commands into the Hercules protocol will enhance data quality and also enable real-time recording and retrieval," says Hercules SEZC CEO Anthem Blanchard.
Kent Swig emphasizes that although there will be collaborative work, documents will be internally and externally protected. "In today's world, you want to make sure everything is secure and authenticated. People can manipulate and change a lot of things. But once something is stored through a blockchain method, you can't change it as you are doing things," he says.
Swig bought Helmsley Spear in 2007 and has worked on re-branding and modernizing the firm. This is one of the company's latest strategic moves that Swig states will benefit clients. "It's an interesting juxtaposition. Helmsley Spear is the oldest continuously operating real estate company in America," he comments. "This technology is among the newest out there and we are one of the first to really start utilizing it in a format."
A more pervasive penetration of blockchain into the real estate industry seems almost inevitable. On the same day Helmsley Spear announced its partnership with Hercules, the City of New York opened its first public-private blockchain center in Chelsea, at 54 W. 21st. St. Managed by Future\Perfect Labs and GBBC Labs, the NYCEDC initiative will provide entrepreneurs with space, support, and training to advance the use of blockchain technology.