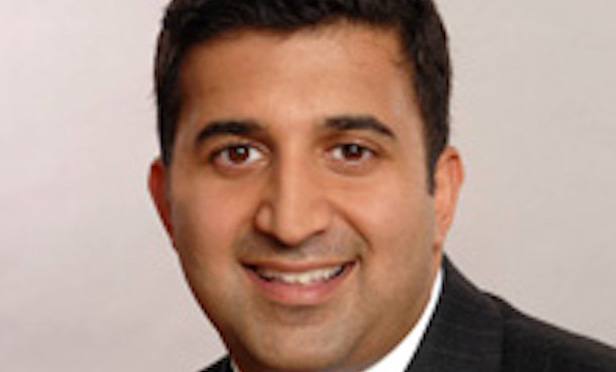 NEW YORK CITY—Gary Barnett, the founder of Extell Development Company, has appointed Sush Torgalkar as president and CEO, effective immediately, according to The Wall Street Journal.
The paper reported that the 63-year-old Barnett made an internal announcement on Monday, which stated that he is not retiring and will work closely with Torgalkar. The statement referenced Barnett's knowing Torgalkar for more than 13 years, and working together on several projects. This included two residential buildings on the Upper East Side: 995 Fifth Ave. and the Lucinda at 151 E. 85th St.
Barnett, who formerly held the title of president, will remain chairman at Extell. The company is known for its ultra-luxury and super-tall residential buildings. Michael Dell, the founder and CEO of Dell Technologies, purchased the penthouse at Extell's One57 (at 157 W. 57th St.) for slightly north of $100 million. The developer's Central Park Tower at 217 W. 57th St. is a 1,550-foot tall residential skyscraper that broke records for its height and construction financing.
Last summer, Extell closed on $530 million in financing, bringing its signature brand of high-end living to Brooklyn with the Brooklyn Point development. The 720-foot tall tower marketed having the highest rooftop pool in the city.
Torgalkar worked as COO at Westbrook Partners, a private real estate company founded in 1994. The firm has invested in over $100 billion in equity in $45 billion of global real estate investments on behalf of public and corporate pension funds, endowments, and financial institutions, according to the Cornell University SC Johnson College of Business website. The site notes Torgalkar, who received his bachelor of science degree from Cornell University in 1999, is a member of the dean's advisory council.
Prior to joining Extell, Torgalkar was at Westbrook since 2000, where he coordinated global acquisitions, asset management and investor relations. Previously, he was part of Merrill Lynch's real estate investment banking group.