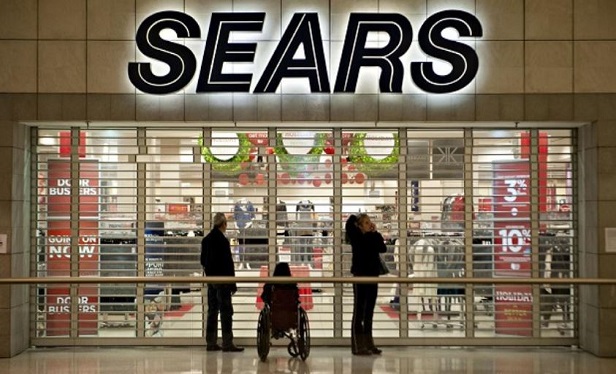 Sources are telling news media that during Wednesday's early morning hours billionaire Eddie Lampert won the bankruptcy auction to buy Sears Holdings via an affiliate of his hedge fund ESL Investments after sweetening his bid to slightly more than $5 billion for the failing retailer. Under the proposed plan, which still needs to be approved, Sears will keep roughly 400 stores open.
Sears had filed for Chapter 11 protection in October 2018 with the hopes of reorganizing operations that included a shift to a smaller platform. Lampert almost lost to a competing bid from Abacus Advisory Group LLC, which had planned to close all the stores and sell the inventory.
The iconic retailer's troubles had stemmed from billions of dollars of debt that it accrued over the years, combined with a failure to adjust to consumers' evolving tastes and the impact of e-commerce. How these issues will be addressed, particularly the latter, remain unclear.
Lampert's win will not necessarily be met with relief from mall owners, many of which had been looking forward to renovating and releasing the Sears stores at higher rates. For instance, when Sears announced it bankruptcy Kimco Realty CEO Conor Flynn noted that it "may afford us the long-awaited opportunity to recapture boxes with significant mark-to-market potential in our core markets, and sparks several new redevelopment opportunities within our portfolio." He said the REIT plans to re-tenant and redevelop these below-market anchor spaces and to activate underutilized parking fields.
For many of Sears' leased locations, rent was set at below market rate and the store closures means the landlord can re-tenant with higher-paying retailers that drive more traffic, CBRE said last year in a Marketflash report. "Some of these stores might draw in alternative uses that would also drive more traffic to the property and its co-tenants, such as hotels, apartments, restaurants, entertainment and offices."
Many other companies read the writing on the walls and had been proactively replacing Sears as a tenant when possible. That has been PREIT's strategy for example. Since 2017, REIT has proactively replaced five Sears locations and has reached agreement to recapture a sixth store. PREIT then took steps to diversify the tenant roster with experiential concepts that would drive traffic and sales and also improve the underlying tenant credit within the portfolio.
Still not all retail owners will be disappointed by Sears' second life. As CBRE noted in its report, malls or strip centers facing the imminent shuttering of a Sears or Kmart, will be facing a protracted recovery process.
Backfilling department stores takes an average of 18 to 36 months, depending on location, property, ownership, capital availability, and regional or national economic fundamentals. And stores in major markets and in prime locations will clearly be easier to repurpose than those in secondary and tertiary markets where consumer demand is weaker or has declined in recent years, CBRE said.