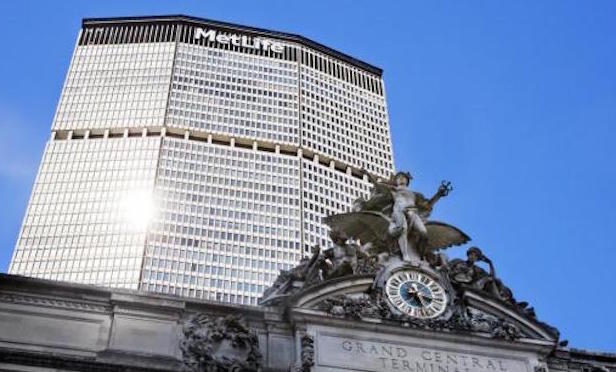 NEW YORK CITY—Hunton Andrews Kurth has signed a lease extension through 2036 for its New York City headquarters in the MetLife Building. The well-known office tower with escalators connected to Grand Central Terminal has the address of 200 Park Ave. Tishman Speyer owns and operates the property.
Hunton's lease is approximately 175,000 square feet and spans three floors. The firm has been in the building for the last 30 years. It recently signed on to stay in the building, with its renewal term beginning Aug. 1, 2020.
"What makes the deal even better is that we were able to work with our valued client, Tishman Speyer," says Carl Schwartz, co-chair of the firm's real estate practice. Hunton has more than 85 real estate development and finance lawyers. The group handled over 125 transactions totaling over $11 billion last year.
The firm currently employs more than 1,000 attorneys in 22 offices around the world. "We feel extremely positive about last year's merger between Hunton & Williams and Andrews Kurth Kenyon, and the lease extension is a confirmation of the commitment to the combined firm as well as to growing our New York presence," said Wally Martinez, managing partner of the firm.
The Hunton team was led by real estate partner Dan Campbell and the firm's chief administrative officer, Jacob Kerkhoff. JLL's Elizabeth Cooper and Ken Siegel also represented the tenant.