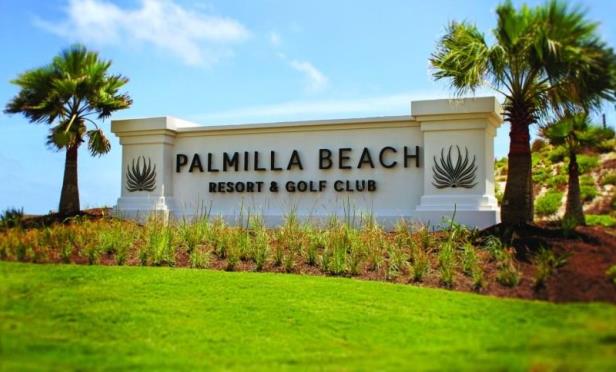 PORT ARANSAS, TX—What the financial crisis didn't do in Harvey finished as the former Newport Dunes golf course has had a rocky ride during the past 10 years. Fast forward to recent years while owner/developer McCombs Properties works to reposition what is now the Palmilla Beach Resort and Golf Community on Mustang Island.
"Hurricane Harvey took a heavy toll on the golf course, effectively destroying the greens and irrigation systems," said McCombs Properties' Harry Adams. "As with other community assets damaged by the storm, we chose not to settle for merely rebuilding what existed before the storm, but to improve the community and our guest experience by building something better, more appropriate for the tourism-based market, and more exciting."
The heart of Palmilla Beach North Village is the links-style golf course winding among the windswept Mustang Island dunes. McCombs is currently in the process of reinventing the property with a consistent greens plan, hiking and biking amenities, and extensive improvements to the resort's golf amenity. This will expand the course's appeal to golfers of all ages and skill levels, as well as to non-golfers and families.
The developer is transforming Texas' only 18-hole links golf course with a coastline backdrop to a much grander experience where golf, entertainment, dining and socializing intersect. Construction of both the new nine-hole course at Palmilla Beach Golf Club and The PlayGround at Palmilla Beach began in early July, with expected openings in early spring 2019 and fall 2019, respectively.
After Hurricane Harvey, developer McCombs Properties collaborated with land planners, architects and the national leadership of Troon Golf on how best to restore and improve the guest's golf experience. Among the many factors considered were the multi-year decline in rounds of play nationwide, how to appeal to a new generation of golfers and emerging trends in golf entertainment.
"The property was originally 700 acres and now it is 550 acres so we've maximized our footprint," Tiffany Holmgren Zuniga, sales executive of Palmilla Beach Resort and Golf Community, tells GlobeSt.com. "We are aiming to make this Troon-managed course a differentiator for the approximately 100,000 annual summer visitors."
When completed, Palmilla Beach's final course design will become a more diverse destination for avid, new, novice and non-golfers while adding value for homeowners and guests. The luxury vacation-home community will feature 30 holes and retain the original driving range and nine-hole course for golf purists. The Playground at Palmilla Beach will feature an events lawn, and a food and beverage component. This includes:
An 18-hole putting course featuring an all-grass putting play with grass greens, bunkers, dunes, music, and food and beverage venues that will appeal to avid golfers, families and children.
The short course, featuring three short holes designed for relaxed, easy golf, perhaps as a warm-up for the nine holes of links-style play, and will only be played with a wedge or a putter.
The events lawn, a flexible zone for entertainment programming serving as a venue for concerts, games or competitions with access to music, food and beverage.
"The kitchen and bistro will include a pizza oven, and all of the golf course and dining amenities will be open to the public," Holmgren Zuniga tells GlobeSt.com.
Palmilla Beach Resort and Golf Community offers sport fishing and nature activities on its private-access beach or by its resort-style pool. The pedestrian-friendly community features Gulf Coast beach views and numerous waterfront amenities.
Homesites at Palmilla Beach start in the $200,000 range and go up to $1.4 million. Single-family homes range from the $700,000 to $4 million for larger home options. Residential offerings range from condos to townhomes, cottages and custom homes.
Port Aransas' 18 miles of uninterrupted beachfront has long been recognized as a top deep sea fishing destination for its proximity to deep water on the edge of the continental shelf, while offering outstanding bay fishing in the waterways surrounding Mustang Island.