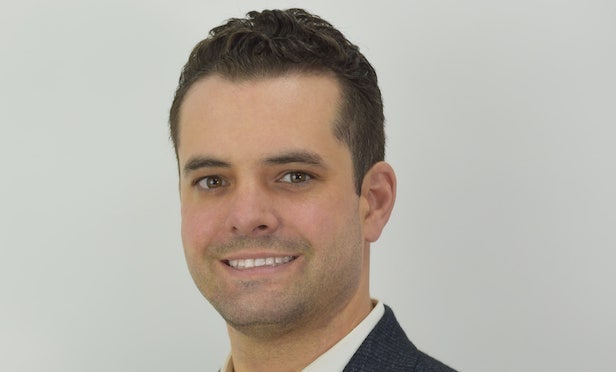 NEW YORK CITY—Technology can assist all property owners in the upkeep of their buildings. But it can be particularly helpful with triple net leases, where in addition to rent and utilities, tenants pay for taxes, insurance and maintenance. When a net lease expires, a landlord returning to his or her property could find equipment, which cost just say $250,000 and should have lasted as long as 20 years, needs replacement after seven or eight years thanks to the tenant's poor maintenance. Often the problems, neglect or abuse of systems can be difficult to detect, until after the tenant is gone.
Connell McGill, the co-founder and CEO of New York City-based Enertiv, explains how their data-driven, comprehensive operations platform can prevent such unpleasant surprises.
Using hardware and software, Enertiv assists in tech-enhanced property management for customers which operate large portfolios. "We are using sensors and digital meters to collect real time data and then we have a number of different algorithms and tools that real estate operators use to reduce the costs as they relate to utilities and maintenance," says McGill.
As one example, the company can easily install affordable devices that plug into electric breaker boxes in buildings. The equipment collects real time data to evaluate the health of a system on a continuous, ongoing basis. "We can tell an operator or a tenant when their air conditioning unit is about to fail or when it fails in real time. We have tools that take into account the conditions of the equipment to tell a landlord or tenant when it needs service and what service needs to be done," he says.
In monitoring the electricity of an air conditioner, data sensors can detect a malfunction when the current draw spikes. Software will immediately diagnose what needs to be done. At hotels with hundreds of rooms, the technology can notify exactly when each of the air conditioning filters needs to be changed.
McGill points out this is a significant step forward because today only about 10% or 15% of portfolios have preventative maintenance schedules or plans in place. "We've simplified that with software and the benefits are huge. By doing preventative maintenance, it dramatically reduces the number of equipment failures and you can extend the lifetime of a piece of equipment by as much as 30%," he states.
As additional examples, moisture sensors can detect if roofs leak and temperature sensors can identify if pipes freeze. With these tools, landlords can increase the lifetime of the equipment and defer expensive replacement costs. Chillers, cooling towers, rooftop air handlers and building systems are very expensive. "If they are not being properly maintained, the landlord can inherit all these issues when the tenant moves out," McGill notes.
Tenants also benefit from the platform. Proper maintenance can reduce equipment failure which would otherwise have a negative impact on just about any business leasing the space.
Plus, tenants can save money on maintenance repairs and utilities.
McGill says this technology is catching on and becoming a new trend. Landlords are now wanting to provide tools that guide their triple net lease tenants in preventative maintenance of equipment. The bottom line is operators are always looking for ways to reduce costs and optimize their property's performance.
McGill points out, "Landlords who could not afford $400,000 to $500,000 building automation systems are able to afford the sensors and a light software platform from companies like ours."