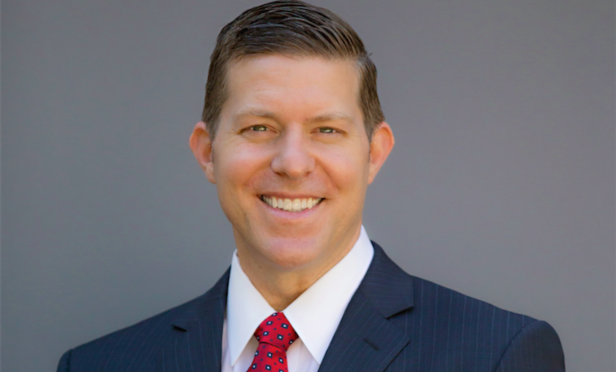 The Inland Empire is becoming the next frontier for multifamily investors looking for opportunities in Southern California. The region has seen tremendous job and population growth—thanks in large part to the industrial sector—and it has created strong fundamentals for the multifamily market. According to a recent report from NorthMarq Capital, the vacancy rate fell to 3.2% last year, and asking rents grew 3.5% year-over-year to an average of $1,349 per month.
"A strengthening job market has sparked demand growth," Shane Shafer, managing director with NorthMarq Capital, tells GlobeSt.com. "The Inland Empire has been adding jobs at a faster pace than California and the US as a whole. We are seeing job gains recorded across several different industries, the largest being the warehouse and logistics industry followed by the education and health services sector. Whenever you bring jobs, you bring population and create some good apartment fundamentals. That has led to interest and rent growth in the area. These phenomenal fundamentals are driving the market and driving investors to invest."
In 2019, investment activity is expected to rise in the market as investors already active will increase their market exposure and new capital will look to break in.
"Investors that are already here will continue to expand their portfolios," says Shafer. "Those that aren't here are going to try to buy here due to the positive fundamentals. Even those that might not have been active in the market for the last few years will be looking to come back." In addition, development activity is expected to rise. This year, the construction pipeline grew to 3,000 units with 1,000 new units delivered. In 2019, the pipeline is expected to grow again to 3,500 units with 2,500 units delivering, according to the NorthMarq report.
Investment activity has grown in Western US secondary markets, like Las Vegas and Phoenix, as investors have chased better yields. The Inland Empire, however, is an opportunity to gain attractive yields in a Southern California market. That is an attractive dynamic for investors. "Investors looking to invest in Southern California see that the Inland Empire has good fundamentals today and good long-term fundamentals in the future," adds Shafer. "They also see that there are good opportunities compared to Southern California markets like Orange County and San Diego."
Specifically, residents of Orange County, San Diego and even Los Angeles are migrating to the Inland Empire to take advantage of the rapidly growing job market as well as better housing affordability, especially compared to the coastal markets. "When you have an increase of jobs, people are going to move to fill those jobs," says Shafer.
Rancho Cucamonga, Corona and Chino Hills have been the biggest beneficiates of the market growth. But other markets further east are primed for a boom. "Markets that are close to Orange County or adjacent to Orange County have seen some significant rent growth," says Shafer. "Areas like Riverside and Ontario are going through a renaissance and are benefiting from the logistics and warehouse distribution centers. All of those markets are benefitting tremendously."
With new deliveries expected next year, the vacancy rate may tick up slightly, but rents are expected to climb again alongside job gains.