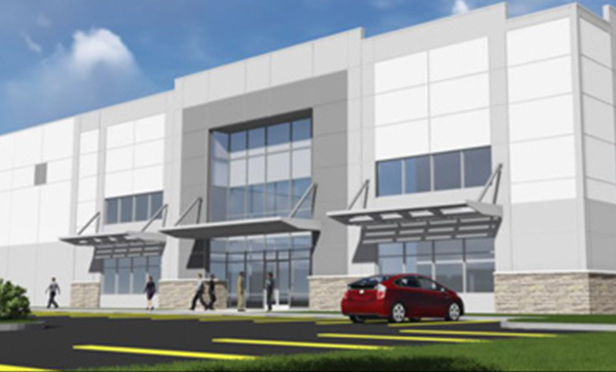 SHOEMAKERSVILLE, PA—Fleetwood Fixtures is leasing 128,000 square feet at 111 Logistics Drive in Shoemakersville, PA, part of the Lehigh Valley industrial market.
Avison Young principals Todd Heine and Nick Esposito of the Chicago-based Private Equity Advisory group, represented Fleetwood Fixtures in the lease.
The development was a joint venture between Dallas, TX-based Hillwood and Baltimore, MD- based MRP Industrial.
---
Join the industry-leading minds, key decision-makers and elite professionals in the Greater Philadelphia Area's Commercial Real Estate market at the region's foremost networking event – GlobeSt Philadelphia – on February 13, 2019 at the Crystal Tea Room. Save 15% with code REF15 when you register online. For detailed agenda and registration, please visit: <https://www.event.globest.com/RealSharePhiladelphia>
---
Fleetwood creates retail displays and environments incorporating wood, metal, glass, electrical components and fabrics for high end retailers throughout North America. Avison Young assisted the company in analyzing its space needs and identifying a location with a more efficient layout, reducing their space from a 375,000-square-foot location at 225 Peach Street, Leesport, PA.
"Space utilization and efficiencies are important to all industrial tenants today as they focus on increasing profits in a competitive market," says Heine. "We were able to identify significant space savings in a modern facility that can also support a more efficient production process for the tenant."
The building is in Hamburg Logistics Park, a three million-square-foot master-planned industrial park near the I-78 interchange with Route 61. The newly constructed building includes 36-foot clear height, 31 dock doors and 39 dedicated trailer stalls.
"Real estate and labor costs have a significant impact on a company's bottom line," says Esposito. "In this particular case, the smaller footprint in this modern facility provides both improved efficiencies and optimum production capabilities, which translates to a substantial financial impact for the company."
The location is near parcel and intermodal facilities, along with the region's extensive transportation network connecting businesses to major East Coast markets.