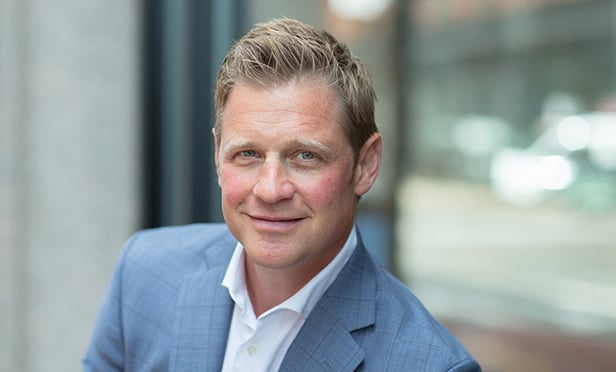 BOSTON—The effect of technology on commercial real estate brokerage will be one of re-intermediation, not disintermediation, asserts Kevin Maggiacomo, CEO and president of SVN International Corp. (SVN). High-tech innovation is having a profound and positive effect on the roles and goals of expert CRE brokers, making them more efficient and effective in the process.
"What's missing from most of the disintermediation questions posed to me is an appreciation for the wide range of possibilities and scale at which technology can impact CRE brokerage," said Maggiacomo. "Instead the discussion quickly turns to the more remarkable topic of if and when the traditional role of the broker will be rendered obsolete. That's the biggest misconception out there."
CRE owners appreciate the positive impact that technology-enabled brokerage can have on property values, Maggiacomo maintains. Sellers are capitalizing on syndication modules and to reach a critical mass of brokers and investors through tech platforms like Buildout and CREXi.
"Brokers need to get on the train before it leaves the station and harness the power of this category tech and abandon the hyper-focused practice of working to identify the buyers on their own," said Maggiacomo.
The siloed — or, as the SVN head calls it, "locked doors, locked drawers" — approach on the investment sales side of brokerage not only runs counter to client interests and fundamental economics, it also shuts itself off to the transparent, open-systems advantages of the latest tech platforms. According to Maggiacomo, more than half of all buyers today for deals exceeding $2.5 million are either first timers or "unlikely" ones, which require a proactive, comprehensive marketing approach.
"This has technology and automation written all over it and will soon be demanded by sellers," said the 18-year SVN veteran. "Those who earn their living by quietly marketing properties in an effort to double-end the deal and maximize the fee will be replaced by automated platforms that facilitate this activity. I think that we'll soon see brokers only earning commissions when they add cerebral, consultative value to transactions."
Data ubiquity and the democratization of information is a reality now in many industries and a "fait accompli" that CRE will continue its evolution towards a transparent industry, according to Maggiacomo. Rather than dwell on the disturbance in the force, embrace the debate and discussion as to what extent technology will redefine the role of the CRE broker. The conversation should be about re-intermediation and how both technology providers and brokers can adapt and evolve to add value to the industry throughout its evolution.