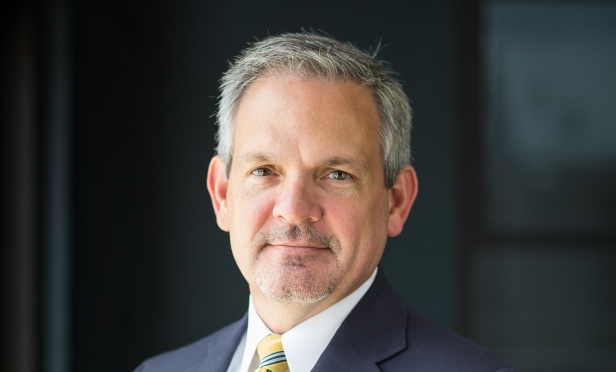 SAN ANTONIO—Between 2016 and 2017, the city's population grew by 24,208 residents, more than any other city of 50,000 or more in the nation. It is now the seventh-largest US city with more than 1.5 million residents, and another 1.1 million are expected to be added in the next 25 years, according to the US Census Bureau.
"It's a good time to be a commercial developer in the Alamo City," Devin "Buck" Benson, partner at Barton Benson Jones PLLC, tells GlobeSt.com in this exclusive. "You will play a major role in accommodating the coming growth, and in many cases, you're going to have to head to the farmlands to do that. Therein lies a significant opportunity."
To succeed, developers have to plan and build smart, and one of the ways to do that is to minimize water costs associated with a project, both during construction and afterward, and in long-term operations and maintenance, Benson says. Water efficiency and conservation are also becoming more critical concerns for city planners and the general public. Developers who earn high marks in these areas are viewed as responsible builders, which can go a long way in building or enhancing a brand.
When developing a project within Bexar County or San Antonio proper, developers are required to use San Antonio Water System/SAWS as the water source for construction activities, fire suppression and irrigation. That is, unless there is a pre-existing well on the project site, he says.
"Typically, these are abandoned wells found on historic farmlands," Benson tells GlobeSt.com. "If you can demonstrate there is a pre-existing well onsite and obtain water rights to the well, you can use it for all non-potable construction and irrigation uses, saving substantial money, as opposed to buying water from SAWS."
There are two primary criteria for this to work in a developer's favor: The well must be pre-existing and a developer must obtain the well water rights separately from ownership of the land where the well is located.
This strategy has worked in commercial developments such as office and industrial parks, large retail projects, residential developments and mixed-use communities. Non-potable water from a pre-existing well can be used to irrigate greenbelts, common areas, golf courses and water features, all of which can add up to a millions of gallons of water used and hundreds of thousands of dollars saved during the lifetime of a project, Benson points out.
"As a developer, you should determine what water sources are available to you early in the planning process," he tells GlobeSt.com. "In most states, property owners are required to disclose the existence of an abandoned well before sale. Your engineer or a water well contractor will decide whether a well on the property is in good working condition or must be plugged. If the former is true, you would then meet with a water rights attorney to determine whether the well can be repurposed, obtain a variance from SAWS, determine the amount of water you will need each year to maintain your water features and negotiate a purchase or lease of the water rights."
The costs of water purchase or lease contracts are determined by a number of variables, including length of the contract, volume of water purchased and the well's location. However, one thing is almost always constant: The combined cost of leasing water rights and associated fees is typically much lower than the cost of buying water from SAWS, observes Benson.
"The use of pre-existing wells in commercial development is not yet common in San Antonio, but it is becoming more prevalent as development moves toward historic farmlands," he tells GlobeSt.com. "It requires planning and coordination on the front end, such as determining early on where water lines will be located. There are specific guidelines you must follow, such as ensuring water irrigation lines are purple and clearly marked as non-potable to avoid contaminating municipal water systems."
It's an unconventional and little-known path to take, but developers may dramatically cut water costs while including water features that set a project apart from others, attracting a higher caliber of buyers and tenants.
Benson has 20 years of experience, with concentration in the areas of water rights, zoning and land-use development, and property owners associations. Barton Benson Jones has handled numerous water rights acquisitions. The firm's focus is keeping abreast of Texas water laws that are applicable to commercial real estate development in the Greater San Antonio area.