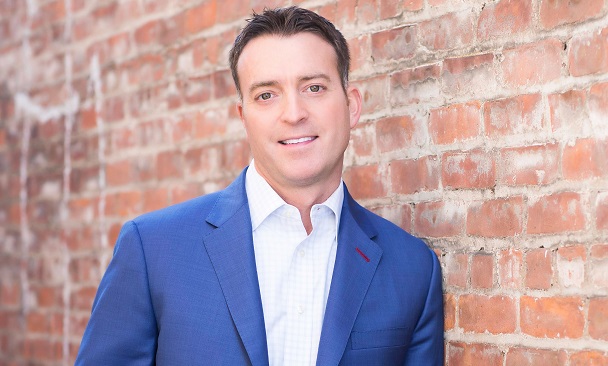 Three months after it first announced it was forming a flexible space subsidiary called Hana, CBRE has struck a deal with its first landlord. The first Hana unit will be at PwC Tower at Park District in Dallas, Texas. It is a new development by MetLife Investment Management and Trammell Crow Co. The unit, called Hana PwC Tower at Park District, is expected to open in mid-2019.
PwC Tower at Park District is more than 500,000 square feet of office space and amenities. Part of a two-tower mixed-use development, Park District has more than 900,000 square feet of office space, restaurants and luxury residences. Park District is close to the heart of Downtown Dallas, the Arts District, Uptown and Klyde Warren Park.
The project is indicative of future announcements for Hana, Andrew Kupiec, CEO of Hana, tells GlobeSt.com. In general, he says, "We are looking for tremendous Class A office space in larger buildings that offer great amenities." Kupiec adds that Hana identified a lot of demand for its offerings in the Dallas market and that there will be announcements in other markets as well.
The Hana subsidiary's core offering is Hana Team, which provides the private office suites that among other things give the tenants control over branding. Hana will design, build and operate the facilities and services, and will participate in their financial success. Each Hana facility will feature two offerings: Hana Meet and Hana Share. Hana Meet provides conference room and event space that can be rented on an hourly, daily or weekly basis. Hana Share provides traditional co-working space in which users share services, amenities and technology.
A Range of Models
For landlords the financials of the program vary depending on what option they choose. There are a number of units and options that Hana can discuss with landlords, Kupiec explains, ranging from models in which Hana co-invests by putting in capital and sharing the costs while also splitting the profits to management agreements. Others structures may look like leases in which Hana retains a percentage share; Hana is also willing to do full leases on its balance sheet. "There is no one-size-fits all for our the landlords, which are large institutional owners," he says.
Differentiating on Size
The occupiers also will be large companies as Hana has crafted its offerings to appeal to this constituent.
Indeed this is how Hana is differentiating itself in the rapidly-growing co-working/flexible space market.
Most co-working companies started out by servicing small companies and freelancers, Kupiec says. Then they pivoted over time to target the larger companies. Hana, by contrast, has started out focusing on large and high-growth companies.
It is also has the advantage of being able to focus on CBRE's existing relationships, Kupiece says.