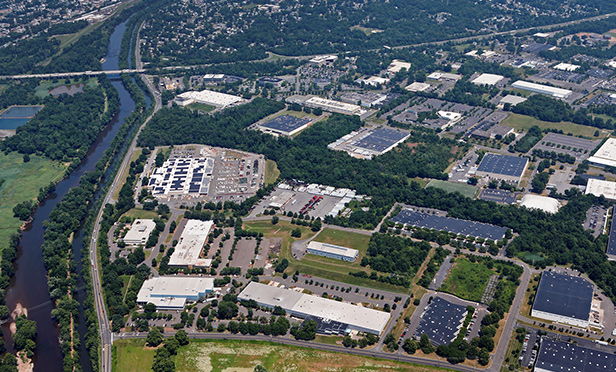 WARREN AND SOMERSET, NJ—Cushman & Wakefield arranged $41 million in acquisition financing for Ivy Realty's purchase of a 768,244-square-foot industrial portfolio in Warren and Somerset, NJ. The financing was provided by BBVA Compass, which funded both the acquisition and future renovation and leasing related costs.
A Cushman & Wakefield Equity, Debt and Structured Finance team of John Alascio, Sridhar Vankayala, and Zachary Kraft represented Ivy Realty in the transaction.
"This transaction represented a compelling financing opportunity for lenders given the sponsorship and value-add profile," says John Alascio of Cushman & Wakefield. "We received strong lender feedback, but eventually chose BBVA as they demonstrated a clear understanding of the opportunity and business plan. They provided attractive terms that were flexible to match with the sponsor's future needs."
"Lenders currently have a deep appetite for industrial assets, particularly when its combined with strong sponsorship and a clear value-add business plan, all of which were available in this unique transaction," says Vankayala.
The 768,244-square-foot, seven-property portfolio is comprised of three industrial buildings, two flex/lab buildings and two office buildings located in two separate "pods." One pod is in Warren, NJ and includes the flex/lab and office buildings at 7 Powder Horn Drive, 30 Technology Drive, 40 Technology Drive and 45 Technology Drive. The second pod is in Somerset, NJ, and includes industrial buildings at 1 Riverview Drive, 50 Randolph Road, 100 Randolph Road and a 5-acre land parcel.
Ivy Realty plans to re-brand the portfolio and drive leasing velocity through extensive capital improvements and a new marketing campaign.
The seven buildings are conveniently located near major roadways and multimodal mass transportation options. The properties in Somerset are located just one mile from Exit 12 of I-287, while the assets in Warren are located off Exit 36 of I-78.