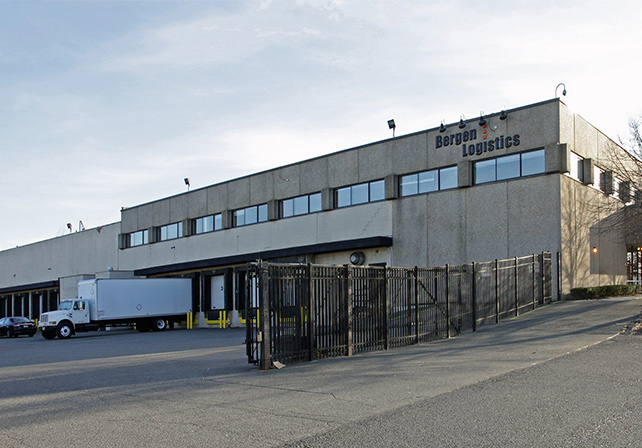 NORTH BERGEN, NJ—Cushman & Wakefield's Equity, Debt & Structured Finance group has arranged approximately $51.5 million in financing on behalf of Bergen Shippers Corp., for the refinancing of two mortgages and to establish a credit line for the company's 730,000-square-foot Bergen Logistics warehouse properties at 5903 and 7300 Westside Ave. in North Bergen, NJ.
The arrangement with JPMorgan Chase enabled Bergen Shippers–owner/operator of Bergen Logistics, a leader in the fashion and lifestyle distribution sector for more than two decades–to use a $44 million senior mortgage to refinance current debt, with additional proceeds for equipment financing and the construction of a new logistics warehouse on a portion of the parking lot at 5903 Westside Ave. The financing also includes a $7.5 million line of credit.
Cushman & Wakefield EDSF team members John Alascio, Mark Ehlinger and TJ Sullivan served as exclusive advisors for Bergen Shippers Corp. in this assignment, supported by industrial leasing specialist Bonni Heller.
"We were able to leverage the tremendously strong debt capital markets environment for high-quality New Jersey industrial product proximate to New York City to create a compelling and competitive market," Alascio says. "Multiple groups offered to replace all of our client's outstanding debt and become its new banking partner/mortgage lender. Ultimately, we negotiated this all-encompassing financing at highly attractive terms."
Originally constructed for Liz Claiborne in 1987, 5903 Westside Ave. is a four-story, 600,000-square-foot industrial warehouse utilized in full as a fashion logistics center by Bergen Logistics. 7300 Westside Ave. is a single-story, 130,000-square-foot industrial warehouse also owned and operated by Bergen Logistics.