From the Editor: A Year to Remember
What a year 2018 was. We experienced stomach-churning market volatility, tariff wars, several terrifying natural disasters and, at the end of the year, the beginning of a government shutdown. Unfortunately for us, all of these factors are still in place, poised to mark 2019 in the same way
The commercial real estate industry was not immune to these forces last year. Commercial property was lost or damaged in the hurricanes, floods and wildfires. The market volatility began to spook some investors about assets of any type and the tariffs played a role in rising construction costs as well, adding expenses for retailers. The government shutdown—the longest in history at 35 days—has ended as of this writing, but President Trump indicated he could shut down the government again if an agreement is not reached about border security.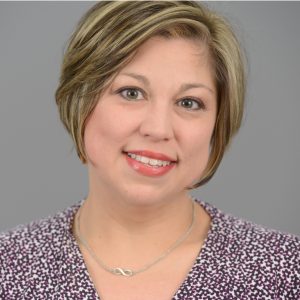 And yet, even as the industry felt the effects of these events, it still managed to make remarkable gains. Last year some $733 billion in investment sales worldwide closed, up 4% from 2017 and the best annual performance in a decade, according to JLL. In the US, commercial property sales volumes were 11% higher during the first three quarters of 2018 than during the same period in 2017, according to the Mortgage Bankers Association. And as the stock market was on its roller coaster ride, REITs were making up lost ground—by year-end they were slightly outpacing returns for the S&P 500 and were significantly higher than the Russell 2000. Incidentally, REITs are expected to deliver a similar performance this year with NAREIT estimates calling for 14% in total returns, outperforming the stock market by 5.8%.
Indeed, REITs' trajectory last year and its expected performance this year are the perfect illustrations for CRE in general. Like last year, the industry was able to face down several headwinds and expectations for 2019 call for another round of healthy deals and originations. Our annual feature on CRE Rainmakers shows that—even though rising interest rates hampered the CMBS and bank lending markets last year, the producers that made this year's list originated thousands of transactions, accounting for some $40 billion in debt and equity financing volume.
Likewise for multifamily finance—even though the robust supply chain has been worrying some investors, all of these projects "will keep the capital markets moving," Kim Betancourt, head of multifamily research at Fannie Mae, predicts.
The institutional investors who participated in our 14th annual Capital Markets Symposium echoed that sentiment as well. Though prime deals are admittedly hard to find, opportunities do exist to put capital to play—and the capital these players bring to the table is bound to have an impact.
In short, all signs point to another year of bounty for commercial real estate.
This is a theme that carries through our entire January-February issue. Read about it all in the features below, and let us know if you agree.
THE 2019 CAPITAL ISSUE
14th Annual Capital Markets Symposium | Institutions Take Surprises in Stride
Even the biggest institutional players aren't immune to the market's quirks. But with nearly $400 billion in assets under management between them, the participants in our 14th annual panel are certainly bound to make an impact.
Finance Focus | What Can Slow Multifamily Money's Flow?
Fannie Mae and Freddie Mac both expect that 2019 will be yet another robust year for borrowers, but there remain some uncertainties around the GSEs that may bear watching.
Cover Story | A Dual-Engine Drive for Growth
NorthMarq's initiative to make an aggressive yet strategic push into new markets and service offerings is in full swing. But the firm puts even more energy into nurturing its greatest investment—its people.
The Rainmakers | The Best in the Capital Markets
Forum presents some of the most prolific debt and equity originators in the commercial real estate arena.
Tech Talk | CRE Tech's Pivot Point
The industry is at a crucial juncture, what with big data, artificial intelligence, smart mobility and new connection tools having a colossal impact on the future of real estate