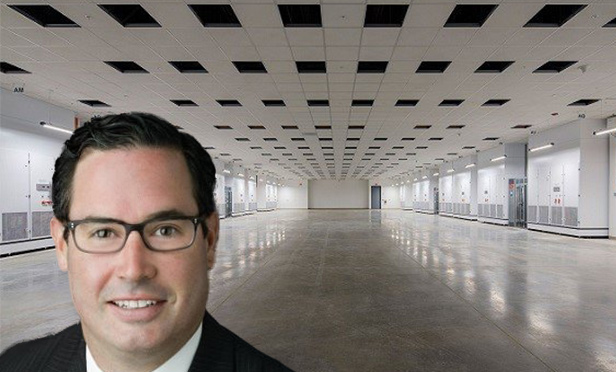 CHICAGO, IL—Chicago experienced 10.7 MW of net absorption in the second half of 2018, bringing market vacancy to 10.7 percent, down from 11.2 percent in the first half of the year, according to CBRE's latest U.S. Data Center Trends Report.
Chicago remains one of the largest data center markets in the nation, boasting the fourth-largest capacity in the nation at 243 MW. The market has experienced a 70% inventory increase since 2015 due to surging demand. Yet with new product being delivered and leasing velocity slowing down in 2018, vacancy increased 180 basis points over year-ago numbers.
However, this new product may be what the market needs to increase leasing activity, as supply constraints have hindered big users expanding in the past. With a total of 73.2 MW delivered in the past two years and the market currently offering 26 MW of available space, users now have more options.
"Chicago remains one of the most important geographic locations for data center providers due to its strategic location, access to plentiful power and connectivity and proximity to population centers," says Todd Bateman, North American agency practice leader for CBRE's Data Center Solutions. "This new product will help meet the needs of large users that have been unable to expand in the market. However, leasing velocity has been affected by meaningful competition from other markets to lure these users. Chicago will become more competitive in time, but currently a delta exists."
The seven primary US data center markets saw 303 MW of net absorption in 2018, up more than 16 percent from 2017's then-record total. That absorption nearly eclipsed the 322 MW of capacity added last year. Northern Virginia, the largest data center market in the world, accounted for 58 percent of net absorption in the primary markets.
"We are closely watching supply and demand trends across the US data center market in 2019 and beyond, particularly as data consumption—driven by the adoption of big-data analytics, 5G, gaming, streaming services, edge computing and the internet of things—continues to drive growth," says Pat Lynch, senior managing director, Data Center Solutions, CBRE. "Meanwhile, we've seen robust construction activity as operators try to position themselves to rapidly deliver facilities within users' often-tight schedules."
North American data center investment volume reached $12 billion in 2018, inclusive of single-asset, portfolio and entity-level transactions. While investment was down from 2017's record-setting $20 billion, this was largely due to limited North American entity-level investment opportunities compared to 2017.
"The data center market will continue to evolve and adapt to the demands of today and tomorrow," Lynch says. "We expect to see a continued influx of capital into the sector from new investors and infrastructure funds seeking to diversify their portfolios, as well as increased investment and expansion in global regions previously untapped by providers and cloud users."