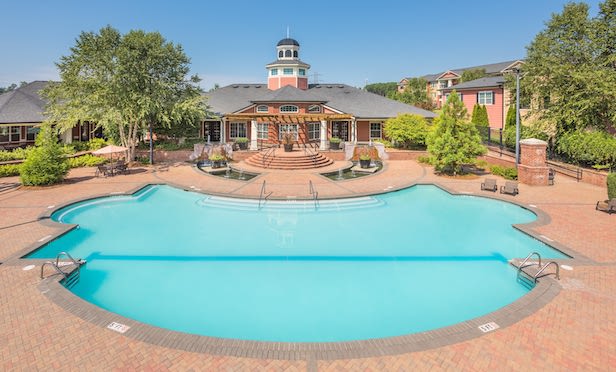 KANNAPOLIS, NC—BRT Apartments Corp. of Great Neck, NY reports it has acquired a more than 300-unit multifamily community in the Charlotte, NC suburb of Kannapolis.
An entity of BRT Apartments in which the firm has a 65% interest, has purchased the 312-unit Vive at Kellswater community for $48.1 million, including $33.4 million of mortgage debt assumed in connection with the acquisition. The mortgage debt matures in 2052 and carries an annual interest rate of 3.52%. BRT reports it contributed $11.2 million of equity in connection with the acquisition and improvements to the property.
Jeffrey A. Gould, CEO of BRT states "As part of the company's efforts to expand the portfolio in an accretive manner in strong and growing markets, we are very excited to have secured this multi-family property near Charlotte, North Carolina. Given the location, compelling underlying fundamentals, and advantageous mortgage financing at just 3.52% for 33 years, this property is well positioned to contribute to our earnings and cash flow over the long-term."
Vive at Kellswater was built in 2011 and is located approximately 24 miles from Charlotte. The community is near major employers, including Carolina Health Systems, an under-construction Amazon fulfillment center and the North Carolina Research Campus.