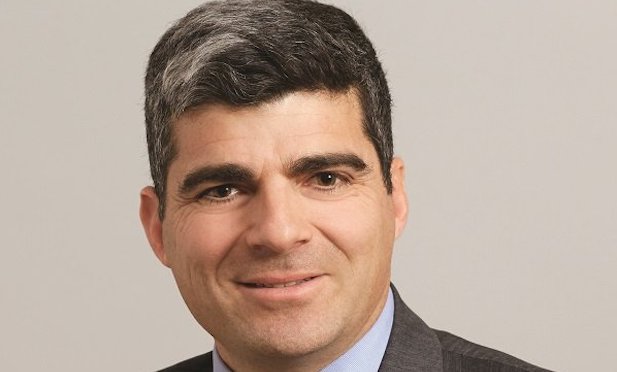 NEW YORK CITY—One of GlobeSt.com's most popular events is coming soon. The 17th Annual Net Lease Conference is scheduled for April 3-4, 2019. Gino Sabatini, W. P. Carey's head of investments and managing director, will be a panelist with the state of the industry and market analytics session.
"Net lease did well in 2018, benefitting from the historically low cap rates," says Sabatini. "The fed's decision to put rate hikes on hold makes it appear as though that's going to continue."
Last year, W. P. Carey's new acquisitions total reached $940 million. The real estate investment trust invests in properties leased to single tenants with triple net leases in the US and Europe.
"Net leased assets continue to be attractive, They're perceived as being a very safe and secure place to put your money and that's keeping cap rates low," he says.
The reason companies sell sale-leaseback is to lock in long-term financing for a long-term asset. The worst thing that could happen in the net lease industry would be if interest rates spiked, Sabatini comments. However, he adds on the flip side—rising rates can also get companies a little scared and they might try to do deals to lock rates before they get any higher.
In October 2018, W. P. Carey acquired one of its managed funds, Corporate Property Associates 17 – Global Incorporated, in a transaction valued at $5.9 billion. W. P. Carey issued 53.9 million shares of common stock in a stock-for-stock transaction. As a result, the company's equity market capitalization increased to $11 billion. This has made W. P. Carey one of the largest net lease REITs. Becoming one of the top three or four players has made them one of the premier names to call when doing a net lease deal in the US or Europe.
"There is a big benefit from this larger size. We think it's going to lower our cost of capital," says Sabatini. It will allow W. P. Carey to further diversify and be more aggressive with acquisitions.
Sabatini will discuss additional insights and views with panelists Sean Cutt, chief investment officer at Broadstone; Andrew Fallon, Calkain's executive managing director; Barclay Jones, EVP, investments at iStar; Glen Kunofsky, executive managing director of investments at Marcus & Millichap; and Gordon Whiting, managing director, Angelo Gordon & Co.
Sabatini will ask where they are seeing the greatest opportunities and what challenges his competitors see for net lease in the upcoming year.
On April 3, from 6:00 to 8:00 pm, W. P. Carey is hosting a networking cocktail reception at the Bryant Park Grill. All participants registered for the conference are welcome to attend the complimentary event. Sabatini says it's a time when he catches up with friends and colleagues and meets new people in the industry.
Join the 17th Annual GlobeSt Net Lease Conference (formerly a RealShare event) on April 3 & 4 in New York City alongside the industry's most influential and knowledgeable real estate executives from the net lease sector. Click here to register and view the agenda.