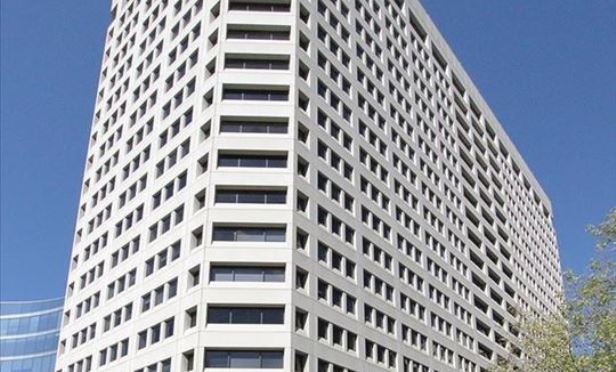 OAKLAND, CA—An affiliate of Connecticut-based investment firm Starwood Capital paid a combined $494 million for three office properties this week, according to county property documents. The combined five-asset portfolio valued at $1 billion makes it the priciest commercial real estate market offering in Oakland, according to CoStar.
The office buildings are located at 2100 Franklin St., 2101 Webster St. and 1900 Harrison St. near Lake Merritt in downtown. The space is distributed between Center 21, a two-building complex including the 217,000-square foot office tower at 2100 Franklin St. and a 473,000-square-foot office building at 2101 Webster St., along with a 284,955-square-foot office tower at 1900 Harrison St.
According to an SEC filing, Los Angeles-based real estate investor CIM Group also intends to sell a nearly 700-space parking structure at 2353 Webster St. to Starwood along with the office properties. This is anticipated to bring the total value of the transaction to somewhere north of $510 million at a total of more than 1.1 million square feet. This could boost Oakland's annual sales volume to a record high, beating out the previous record of $886 million in 2016, according to CoStar data.
CIM acquired the properties from Philadelphia-based Brandywine Realty Trust for $412 million in 2008, according to CoStar research. Since then, average per square foot pricing has doubled and then some, from $218 per square foot in first quarter 2008 to $464 per square foot 11 years later.
The other two buildings in CIM Group's portfolio, the 515,000-square-foot office at 1 Kaiser Plaza and the 238,000-square-foot office at 1333 Broadway, are not included in the sale.