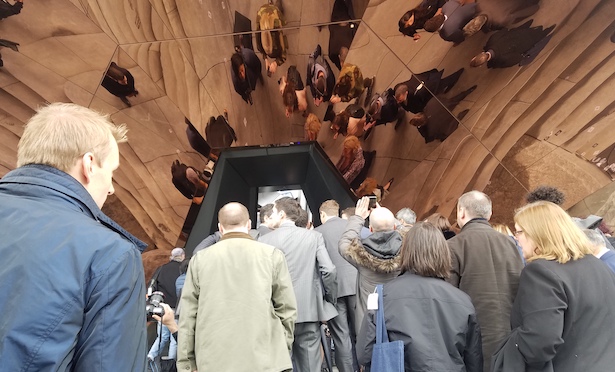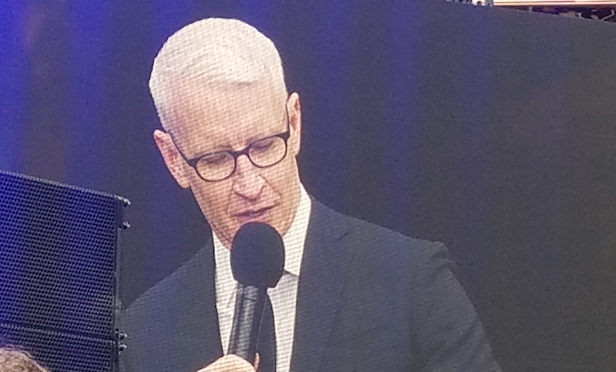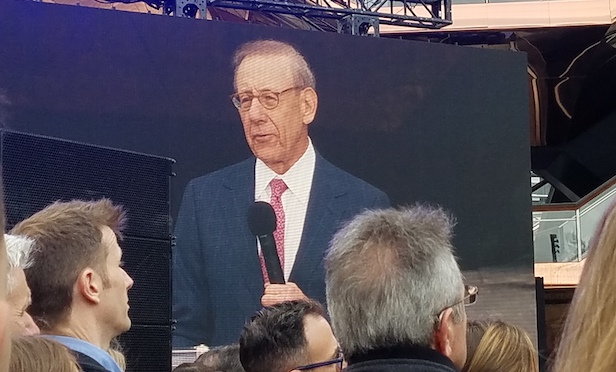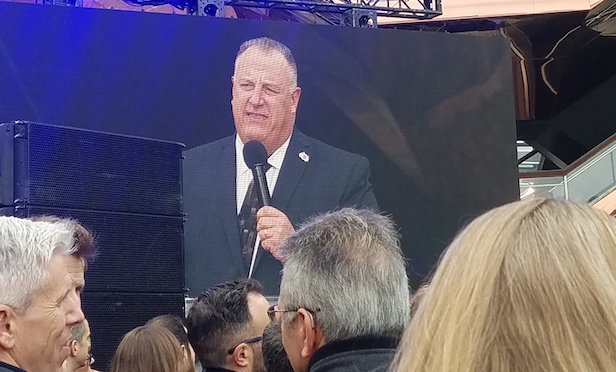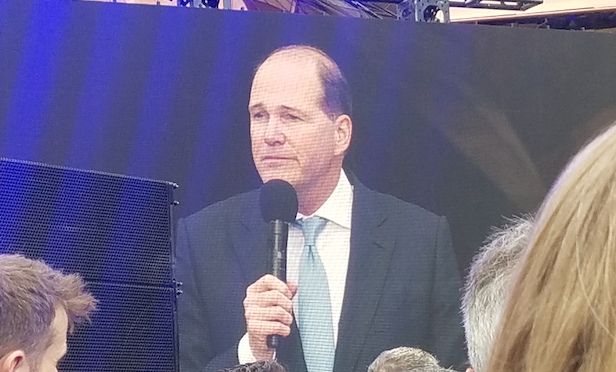 Advertisement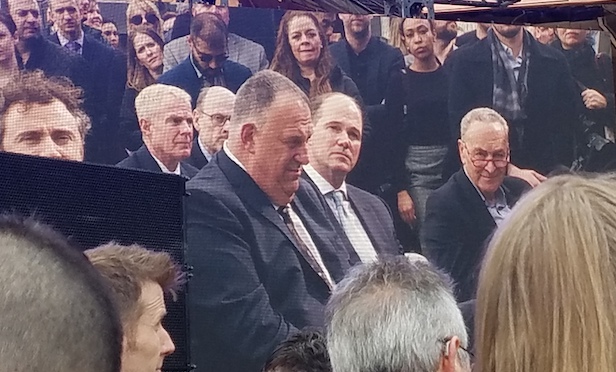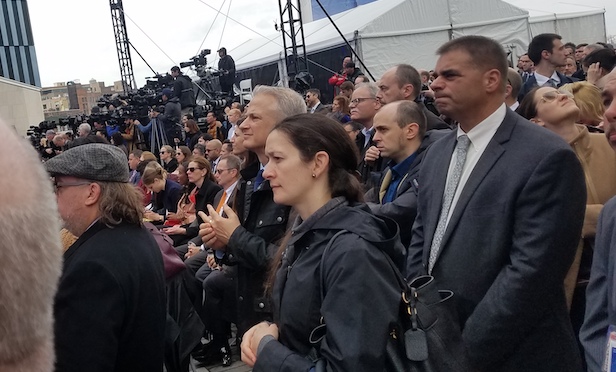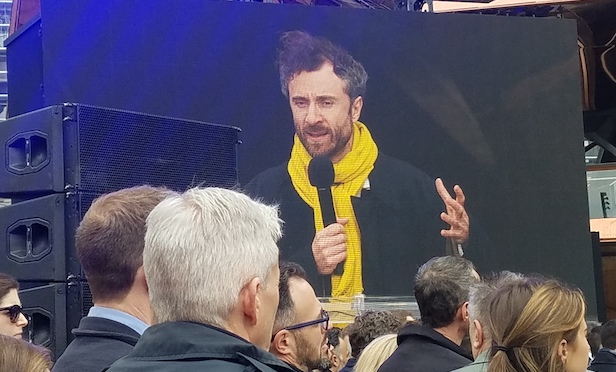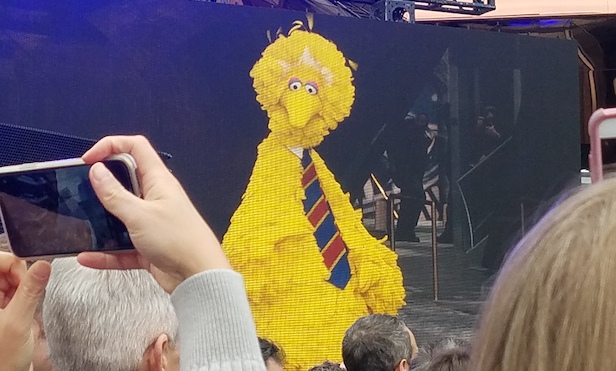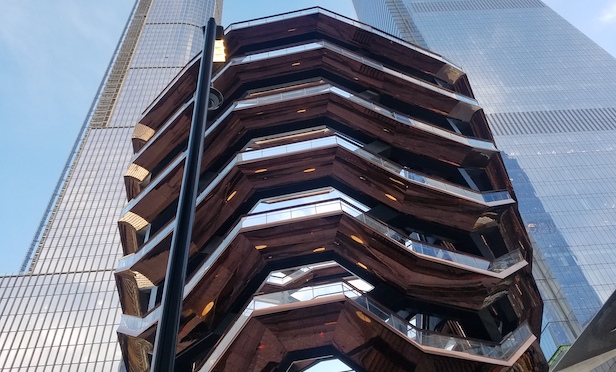 Advertisement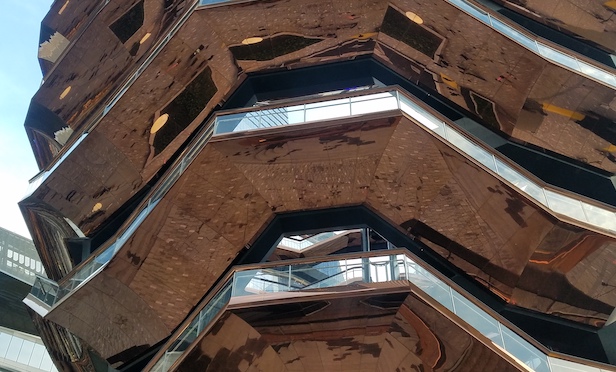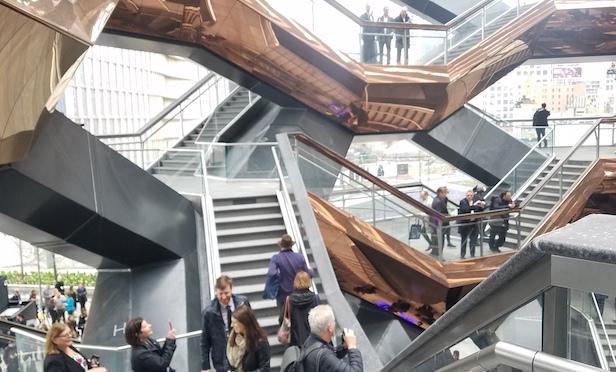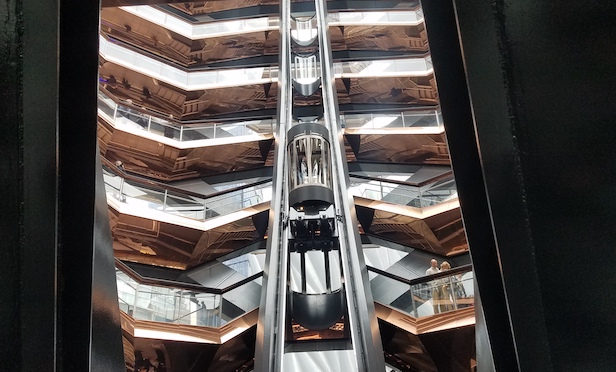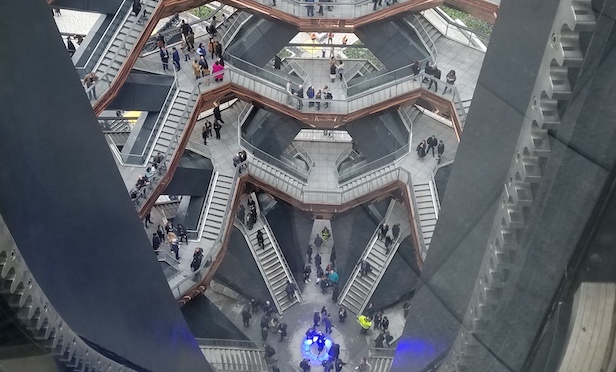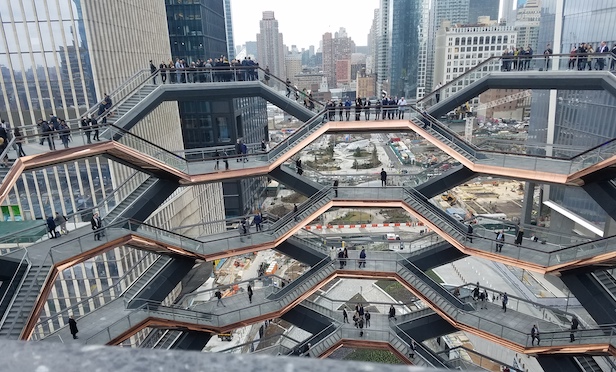 Advertisement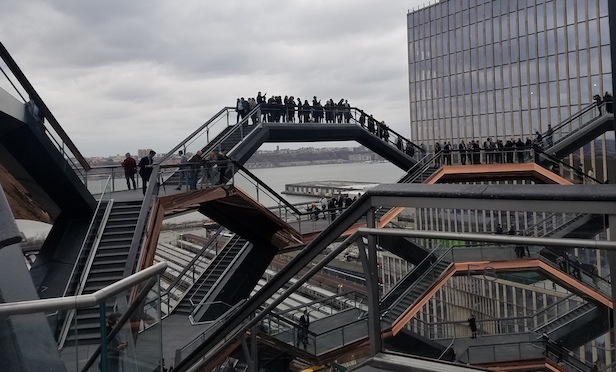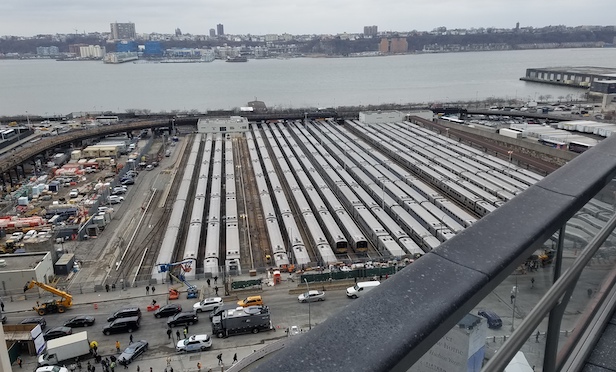 NEW YORK CITY—At the public opening of the $25 billion Hudson Yards development on Friday, the developers, union members, and politicians including US Sen. Chuck Schumer, City Council Speaker Corey Johnson, and Manhattan Borough President Gale Brewer were on hand at the ceremony hosted by CNN's Anderson Cooper. (CNN and its parent company WarnerMedia are moving to Hudson Yards.) Even Sesame Street's Big Bird chirped in about being impressed.
Upon completion, the 28-acre development will encompass the seven-story mall, office and residential properties, a hotel, school, cultural center, parkland, public space and the landmark Vessel.
Stephen M. Ross, the chairman of Related Companies, stated that the development created a new neighborhood that encourages sustainability, resiliency, creativity and innovation. "Today, once again we showed that New York is and will always be the greatest city in the world," he said.
Ross stated the development would not have been accomplished without the skilled labor force in New York City. He pointed out many of the builders worked day and night and "did great work to get it done."
While introducing Gary LaBarbera, president of the Building and Construction Trades Council of Greater New York, Ross said they built a partnership today that is stronger than ever.
The prior week, BCTC and Related had jointly announced an agreement to work together in the future. This had followed acrimonious fighting including Related's filing a lawsuit against the BCTC and LaBarbera. Related agreed to drop the case and the umbrella group for 100,000 New York City union members agreed to stop protesting the developer's hiring non-union labor, which began with some of the tasks at 50 Hudson Yards.
Exactly what jobs in future Hudson Yards construction could be filled by non-union labor will be highly watched in the industry, and across the city and country.
Nonetheless, LaBarbera called it a great day for New York pointing out the 16-story centerpiece of the development's public spaces, Vessel, was built by union hands. "These are union human hands and we take great pride in our skill and in our craft," he said. He stressed the union's apprenticeship programs were responsible for training the skilled labor.
"Someday there will be an ironworker walking by with his son or grandson and he'll say, 'Look, I built that.' That's a great deal of pride, and we could not have done this without developers and leaders like Steve Ross and Related." LaBarbera said he looked forward to the future, and collaboration within the industry with Ross and Related at the forefront.
Blake Hutcheson, president of Canadian pension fund OMERS, praised the leadership and vision behind the project. Oxford Properties, a major investor in Hudson Yards, invests in real estate for OMERS. He commended the city for supporting the development. Hutcheson quoted Winston Churchill saying, "When great cities and great developers come together, first we see the buildings and thereafter the buildings shape us."
What's taking shape is not without detractors. On March 14, Michael Kimmelman, the architecture critic for The New York Times, described the development as "a supersized suburban-style office park, with a shopping mall and a quasi-gated condo community targeted at the 0.1 percent."
With the "live, work and play" tagline, the residential properties will hope to attract employees of the new office tenants including Blackrock, KKR, Wells Fargo, EY, Silver Lake, Boies Schiller and Skadden Arps. At the Hudson Yards preview, broker Chandru Ramnani of RSNY Realty told GlobeSt.com he expects foreign buyers to invest.
In a March 9 article, The New York Times noted according to research by The New School, Hudson Yards has received $6 billion in tax breaks and other governmental benefits.
Kimmelman cited the report's noting 90% of Hudson Yards' office tenants moved from Midtown and benefited from substantial tax incentives. He summarizes the study stating "so far the project is shifting economic development from other neighborhoods to Hudson Yards without creating new net growth."
Backers of the project call it a significant economic driver. Some experts note development projects require time to assess the public investments against GDP contributions.
The structure Vessel is to offer another kind of public benefit. At the opening, its designer Thomas Heatherwick commented it was not yet finished stating, "The whole point was not to have an inanimate object. The whole point was to be lifting up 700 people, thousands and thousands of people every day, to look at each other, to look up and down, and share an extraordinary experience."
It's not finished until you go up there, he said.
View GlobeSt.com's slideshow to see the opening ceremony—including going up Vessel. (All photos were taken by Betsy Kim.)