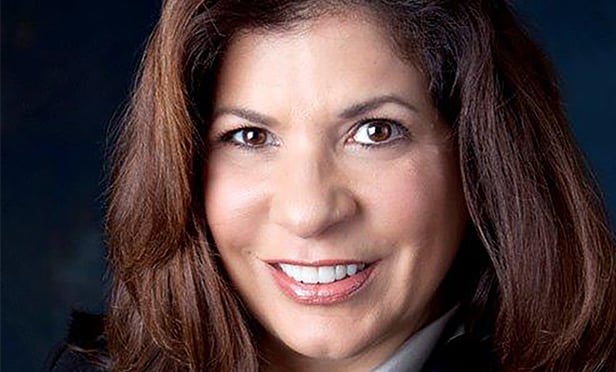 PHILADELPHIA PA, AND NEW YORK, NY—Susan Wojciechowski, a real estate veteran of CBRE and NKF, has joined WeWork as global head, client real estate advisory services for the coworking company. With more than 25 years of global real estate outsourcing experience for all real estate service lines, her experience includes business leadership & growth, the formulation and negotiation of complex contract structures, account management, business transformation and operational delivery. She will divide her time between WeWork offices in Philadelphia, PA, and New York, NY.
"There is a paradigm shift taking place in the real estate industry to address the traditional limitations of space, and companies of all sizes are looking for innovative solutions to support their employees, growth and business," says Wojciechowski. "Nowhere is there a greater opportunity to combine insights, scale and industry expertise to create new end-to-end real estate solutions than at WeWork. I'm thrilled to be joining this thought-leading team and look forward to helping create great workplace experiences for members around the world."
As part of WeWork's Strategic Consulting offer, Wojciechowski's team will assess clients' real estate portfolios and develop client-centric strategies and solutions helping WeWork's more than 2,000 enterprise clients deliver an optimal workplace experience.
Before joining WeWork, Wojciechowski has held global executive & senior management roles at CBRE (Johnson Controls, GWS, and Trammell Crow Company, both acquired by CBRE) and Newmark Knight Frank. Wojciechowski also served as an executive operating committee member for CBRE, Johnson Controls, and Trammell Crow Company.
Wojciechowski's experience includes leadership of global business development and solutions, executive business unit management, and transaction management and workplace strategy oversight, all serving the needs of global enterprise clients. Leading billion-dollar business units, she has delivered year over year profitable growth.
She was a core architect in the successful $2 billion divestiture of the GWS business that was purchased by CBRE representing the largest acquisition in the real estate services industry.
She holds degrees from the Wharton School of Business, University of Pennsylvania and LaSalle University.