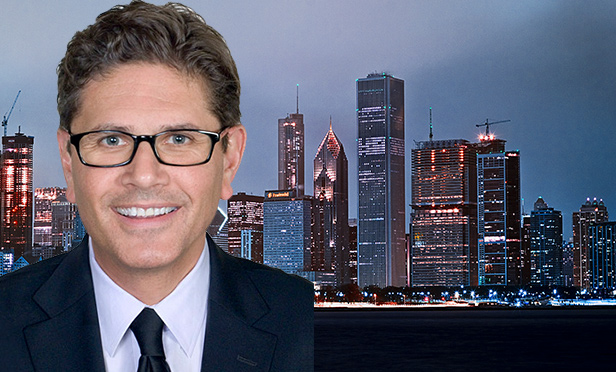 CHICAGO, IL—Chris Irwin has joined Colliers International Chicago as a senior vice president, retail sales and leasing, reporting to Jim Carris, executive managing director and market leader. In this newly created position, Irwin will lead retail sales and leasing efforts for the firm's Chicago region.
"Colliers Chicago has been exploring an expansion of services into this area for some time," says Carris. "Chris understands the many nuances of the Chicago retail market and is the right person—with the charisma, skill and network—to help us successfully launch this platform here in the region. We're thrilled he has joined the team and look forward to bringing this business to the forefront."
Irwin was most recently a senior vice president of retail sales and leasing with Jameson Commercial Real Estate. In his nearly 10 years with the company, he completed more than 300 lease and sales transactions on behalf of local and national clients. In 2016 he was the firm's top producer. Notable deals include the $10.1 million sale of 1200 N. State Street and 8-12 W. Division Street in Chicago.
Before joining Jameson, Irwin worked for Sperry Van Ness Commercial Properties as managing director. There, he developed new business and consulted with developers on commercial retail leasing and sales in the Chicago area.
Irwin has been honored throughout his career for achievements in brokerage production. In 2018 he was recognized by the Chicago Association of REALTORS with its "Platinum for Retail Sales Dollar Volume" award which recognizes the top producer among its ranks. In 2014 he was named a finalist for the Greater Chicago Food Depository's "Retail Broker of the Year" award.
Irwin is a member of the International Council of Shopping Centers and NEXT GENERATION. He also serves on the Chicago Association of Realtors Commercial Forum Committee and the Lakeview Chamber of Commerce Advocacy & Planning Committee.
Irwin holds a Bachelor of Science from Indiana University.