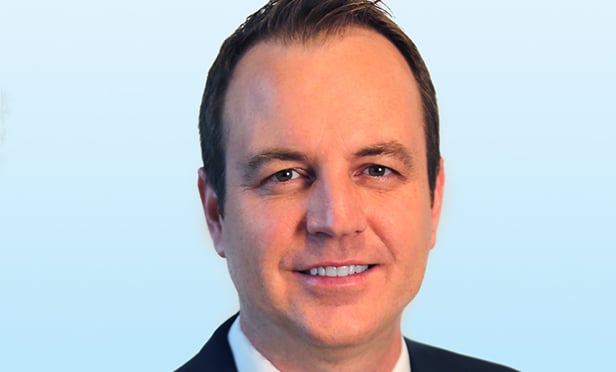 SEATTLE—A variety of factors across North America created record demand for big-box industrial facilities in 2018. Core markets including the Inland Empire, Atlanta, Dallas-Fort Worth, Chicago, Northern-Central New Jersey, Southern New Jersey-Eastern Pennsylvania and Toronto all posted robust fundamentals. Moreover, growth was also evident in emerging secondary markets near the fastest-growing population centers and in close proximity to the most utilized logistics hubs in those regions.
In Colliers International's recent big-box report, the firm looks at the record strength of the North American big-box industrial market, which includes the seven core North American markets as well as nine emerging secondary markets. In this exclusive, James Breeze (Colliers International national director of industrial research), Pete Quinn (Colliers International national director of industrial services) and Gregg Healy (Colliers International head of supply chain consulting/SVP) highlight the fundamentals, take a look at demand factors including demographics and logistics capabilities, and assess what lies ahead for big-box space in 2019 and beyond.
GlobeSt.com: Other than technology, how have big-box distribution centers evolved since they were first introduced?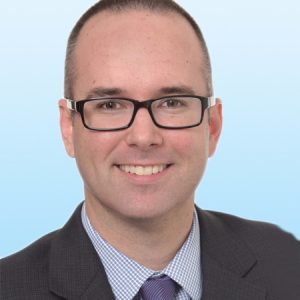 Breeze: The design of big-box facilities have changed to suit occupiers' growing need for e-commerce distribution. Just a decade ago, clear heights averaged 30 feet for speculative development and only a few build-to-suits were built higher than this. Today, clear heights for speculative development are routinely built with a 36-foot clear height to accommodate higher racking and conveyor systems. Besides higher clear heights, there is now much more worker focus on build-outs including higher parking ratios and employee-focused amenities designed for employee retention.
Quinn: I would add that the lighting has become more important and LED is becoming the standard. Clients are experiencing lower error rates with better lighting. Also, flat floors to accommodate more sophisticated robotics are increasing. Another element is the increasing number of docks to provide flexibility.
Healy: The biggest change is around how we think of industrial big box facilities. Before, it was, "find an available building and go there." Not so much anymore. Now these buildings are highly strategic and an integral part of the fulfillment strategy. There are more stakeholders involved in the decision process and companies are trying to design these buildings with the maximum amount of flexibility to prepare for the unknown changes that will be coming quickly through technology. The amount of pre-work done before settling on a location is tremendous (due to the high level of investment) and tenants are doing their homework before making this decision. Variables include transportation costs, labor availability, taxes and access to infrastructure as well as access to customers.
Also, these big-box facilities are increasingly spending more on tenant improvements, as noted by James. These buildings are an extension of the brand, so if they want to attract talent, they need to incorporate the brand identity into the building to some degree.
GlobeSt.com: What are some of the similarities within the core markets of Inland Empire, Atlanta, Dallas-Fort Worth, Chicago, Northern-Central New Jersey, Southern New Jersey-Eastern Pennsylvania and Toronto?
Breeze: The top similarity is each market's location near large population bases. Each of these markets surrounds the largest population concentrations in the US and Canada, and thus make the ideal location for a big-box facility.
Quinn: Agree, being in locations with close access to consumers is a must. Getting product to the consumer faster and cheaper is the name of the game.
Healy: Well-developed infrastructure to reach customers and move product. The biggest factor is the accessibility to customers both quickly and cheaply.
GlobeSt.com: Which emerging secondary markets are continuing to grow, given their locations near the fastest-growing population centers?
Breeze: Cincinnati, the I-4 Corridor in Central Florida and Northern California posted the largest year-over-year growth in overall net absorption because each of these markets provide a much-needed locational advantage for big-box occupiers. Cincinnati's central location gives it easy access to a large part of the country's consumers, and its pro-business environment and ample labor are an added bonus. The I-4 Corridor is located in the epicenter of population growth in the Southeast US; also hourly wages for warehouse labor are much lower than the national average. Northern California is, of course, home to many of the major tech giants in North America along with its thousands of employees, making it an ideal location for big-box e-commerce distribution, with significant development especially in the Stockton/San Joaquin Valley region.
Quinn: I would add Savannah, GA, a great port facility, and Salt Lake City, which has labor availability and lower taxes than California.
Healy: The point here is that the major markets have been the primary first adopters of the e-commerce supply chain model, and now we are going to see this trickle down to secondary and tertiary markets. A consumer in New York, LA and San Francisco expects same day delivery on many items, and now that is going to be the case in secondary markets, until everybody gets to that level. Certain markets have the infrastructure to support this, so occupiers are moving there first. Other markets will take time to develop the capability to support this new expectation paradigm.
GlobeSt.com: The total amount of buildings under construction doubled from 2017 to 2018. Do you see this hefty growth continuing?
Breeze: While speculative development will stay robust in the coming year, the pace of growth from 2017 to 2018 is not sustainable. 2019 development will however remain on par with 2018, and just like 2018, will see strong tenant demand in the markets tracked in this report.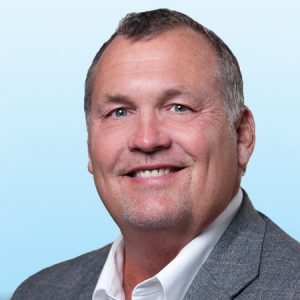 Quinn: This is the million dollar question. So many companies are entering the e-commerce world that there will continue to be growth. A significant portion of the existing product is becoming functionally obsolete.
Healy: Dittoing Pete's response, e-commerce is driving the big-box development as well as 3PLs. These trends will continue even if there is a downturn in the economy. We will see an even greater shift to smaller guys getting out of distributing their own products and relying on 3PLs. I am still bullish on industrial development more than any other segment because of the fundamental purchasing shifts in the population. E-commerce requires larger buildings to support the vast variety of SKUs.
GlobeSt.com: What other trends in big-box distribution are you seeing?
Breeze: 2019 will be an interesting year for big-box real estate. While there are many headwinds including trade disputes and weakening economies in China and Europe that could lower demand for big-box product, I believe that occupiers need to expand its warehouse locations to better service consumers and cut down on transportation costs, which will lead to another year of strong leasing activity, positive net absorption and record high taking rents.
Quinn: I am seeing more companies considering outsourcing distribution to third-party providers. This sometimes allows them more flexibility and agility. Thinking outside the box on employee attraction and retention is also critical. We need to come up with solutions on legal immigration so that we can fill these jobs.
Healy: The other trend which will continue to evolve is the idea of doing more added value services at the last mile distribution location. 3PLs will evolve into 3PMs (manufacturing) as companies will want to add customizing capabilities for their products as late as possible in the supply chain to avoid having excess inventory of products. Also, we will see companies sprouting up to support fulfillment needs around Amazon facilities as Amazon raises storage and fulfillment rate services within their DCs.