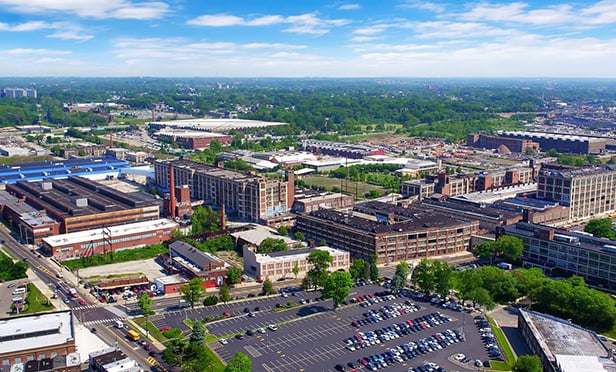 PHILADELPHIA, PA—Colliers International and Max Spann Auctioneers arranged the sale of the former Budd Company site in the city's Nicetown-Tioga section, an iconic property of Philadelphia's industrial past that represents a massive footprint for future redevelopment. The former Budd Company site was once a rail, automotive and aeronautics manufacturing facility employing thousands before it closed in the early 2000s.
New York-based private equity/development firm Plymouth Group acquired the site for $6.5 million
"A massive site that has sat vacant for over a decade now has potential for transformation and should now provide opportunity and employment for the neighborhood and area as a whole," says Rich Weitzman, a senior vice president with Colliers International who facilitated the transaction. "Colliers was happy to lend our expertise and long familiarity with the site to bring this complex sale to the finish line."
The transaction included 6 buildings totaling 1,871,911 square feet on 25.29 acres. Plans for the site are expected to include commercial and industrial repurposing as well as potential institutional, educational and residential components, Weitzman says, but no official plans have been set.