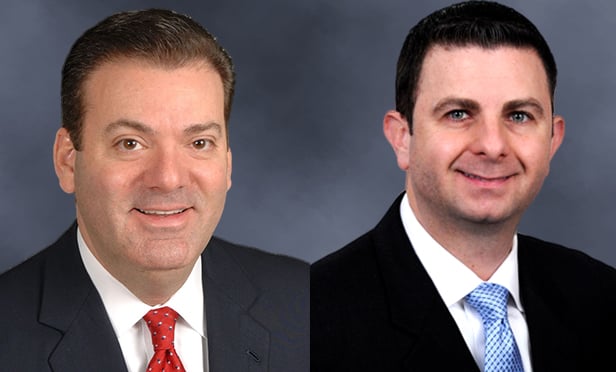 EAST RUTHERFORD, NJ—The office sector shows signs of strengthening across all major fundamentals, highlighted by the lowest vacancy rate recorded in 12 years by Cushman & Wakefield, which released its first quarter 2019 New Jersey market research findings.
On the industrial front, Cushman & Wakefield says the Garden State is experiencing sustained strength in leasing, new development and pricing.
"While small business leasing has been the constant and steady force for the New Jersey office market in recent years, mid-sized deals (20,000 to 60,000 square feet) drove 30% of new deal activity in the first quarter," says Andrew Judd, Cushman & Wakefield's New Jersey market leader. "Deal volume thus far in 2019 has been diverse, with the life sciences, legal services, retail/wholesale and manufacturing industries leading the way."
The New Jersey office market's 343,000 square feet in first-quarter net absorption pushed total absorption over the past 12 months to more than two million square feet. In turn, vacancy has dropped to 17.3%—a 30 basis point dip since year-end 2018. On the submarket level, this included substantial first-quarter drops in Morristown (-370 basis points), the Meadowlands (-280 basis points), I-78 Corridor (-80 basis points) and Monmouth County (-70 basis points).
A marked increase in new leasing activity is propelling these improvements. Nearly 2.3 million square feet in quarterly activity reflects a 65.7% year-over-year improvement and the strongest annual start since 2015.
Asking rents remained steady during the first quarter as the availability of higher-priced Class A space diminished slightly across much of the state. At $29.42 per square foot, the state's average asking rent is up a modest 2.3% year-over-year, continuing to hover near its historically high point.
"With the backdrop of steady national and local economies, the New Jersey office market should remain stable in the coming months," Judd says. "While some dispositions are anticipated as tenants play musical chairs within the state, pending mid-sized and large transactions in the pipeline should balance things out. As has been the case, office buildings that are modernized with amenities will continue to draw the most success with mid-sized and large corporations as they attempt to attract talent and retain their current workforce in this tight labor market."
First quarter industrial leasing — totaling 7.6 million square feet — represented a 19.4% year-over-year increase, with big-box demand continuing unabated. eCommerce and 3PL tenants led the market, accounting for four of the six industrial deals over 200,000 square feet during the first quarter. Three occurred in the Exit 8A submarket, which alone saw more than 2.5 million square feet of new leasing activity.
"Existing class A industrial opportunities remain scarce, and many tenants are opting for new development," says Jason Price, Cushman & Wakefield's Tri-State Suburbs Research director. "In fact, proposed and under construction warehouse sites accounted for 43% of the first-quarter leasing total."
The market has delivered seven industrial buildings totaling more than 2.5 million square feet to date in 2019. Illustrating the strength of pre-leasing activity in the Garden State, more than 54% of the square footage has been committed to, and only three buildings are fully available. Furthermore, of an additional 5.7 million square feet currently under construction, more than half has been pre-leased.
At the end of the first quarter, the New Jersey industrial vacancy rate rested at 3.5% — a slight rise due to the completion of new spec projects. "This uptick is expected to be brief as tenant interest for these primary class A spaces remains healthy," Price says. "In fact, we project occupancy and utilization to remain at historically high levels as demand for class A product remains strong in the core submarkets along the New Jersey Turnpike."
Industrial rent growth continued during the first quarter, rising to $8.78 per square foot (a 6.9% 12-month increase). Asking rents have surged by more than 35% since the close of 2015, reaching historic highs over the past year.
"As eCommerce sales growth persists, the industrial market should stay on its current trajectory in the near term," Price says. "Despite debates about late cycle stage, and concerns about global growth slowdowns, the desire for same-day and next-day delivery in infill markets like New Jersey continue to drive strong demand."