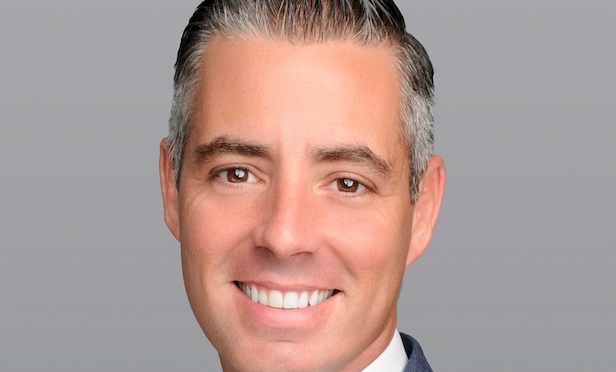 MIAMI—Cushman & Wakefield has named Gian Rodriguez to managing principal of its Miami and Fort Lauderdale offices. In the new position, Rodriguez will oversee the strategic growth and business development efforts for the brokerage firm in those two critical South Florida markets.
At 39, Rodriguez is one of the youngest managing principals at Cushman & Wakefield, the national commercial brokerage firm notes.
Larry Richey, who held this role for the last four years, will continue to serve as regional managing principal for Cushman & Wakefield's Florida offices, leading the firm's four managing principals throughout the State of Florida.
Rodriguez, an industrial broker with more than 10 years commercial real estate experience, will now have direct oversight of more than 200 Cushman & Wakefield employees and will be responsible for all aspects of the firm's business in Miami-Dade and Broward counties, including agency leasing, tenant representation, capital markets, debt and equity, asset services, valuation and advisory and project and development services.
Rodriguez, who is a key member of one of Cushman & Wakefield's South Florida Industrial Teams, will continue to serve in his brokerage role, as well.
"Gian's reputation, experience and fresh perspective will help take our Miami and Fort Lauderdale offices to the next level," Richey says. "We have added incredible new talent to our South Florida team over the last three years, and Gian is the perfect leader to ensure our team continues to capture market share in this competitive market."
Robert Given, vice chairman in Fort Lauderdale and leader of the Cushman's Florida Multifamily Team, adds, "It's been amazing to experience Cushman & Wakefield's recent growth in South Florida, and we're confident Gian will do an excellent job of building upon that growth. We are delighted to have him working alongside Larry to continue the effort to bring top talent to our firm."
Rodriguez and partner Wayne Ramoski have consistently ranked as a top-producing team within Cushman & Wakefield's Miami/Fort Lauderdale operation. In 2018, they negotiated 2.7 million square feet of sales and leases valued at more than $156 million.
Rodriguez, who is bilingual, was awarded Cushman & Wakefield's Most Valuable Player Award in 2016.
Before joining Cushman & Wakefield, the Miami native worked with Adler Realty Services. Prior to that, he held several roles in the communications field, including media relations manager for the Golf Association of Philadelphia and director of marketing and public relations for an independent luxury real estate firm in the Greater Philadelphia Area. He earned a Bachelor of Arts in Public Relations from the University of Florida, and is active with the UF Alumni Association and several commercial real estate industry groups, including NAIOP.