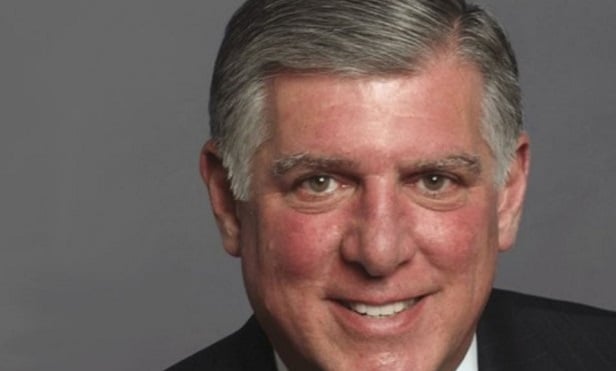 Many moons ago I held an investment role with Mobil Land Development Corp. It was at a time of diversification for Mobil, which had acquired retailer Montgomery Ward. Mobil also tried to tie up the entire supply chain and in so doing, acquired Container Corp., a rust belt company that made cardboard to ship all of the stuff you bought at Wards and was delivered via snail mail. Alas, Montgomery Ward was a victim to changing demographics and was shuttered along with Container Corp.
Back in those days one viewed paper mills that made cardboard like we now view fax machines, useful but not a growth story. Fast forward to today. Paper mills are making a strong comeback in the heartland thanks to Amazon and China. A couple of weeks ago the New York Times featured a front page story about "The Great American Cardboard Comeback". As the story goes, old paper mills are being reopened and repurposed to produce cardboard for the billions of packages that are humming through the new supply chain.
So where does China come into this story? Well, China has stopped importing used cardboard which has created a glut stateside, and as a result, provides paper mills with a vital raw material at 70% less than it used to cost. Now, many paper mills are healthy, producing brown paper for all of that cardboard that you love to get each and every day, thanks to Jeff Bezos and our friends in China.
Job Listings
SPONSORED JOB
INTEGRATED CAPITAL MANAGEMENT
Associate/Senior Associate
(PLAYA VISTA, CA) Specific responsibilities include: preparing Investment Committee and Offering Memoranda; underwriting asset business plans, anticipated budgets and prospective cash flows; analyzing property rent rolls, operating expenses and historical performance; and creating complex financial models and sensitivity analyses.

SPONSORED JOB
THE LOUDERMILK COMPANIES
Director of Asset Management
(ATLANTA, GA) Duties include: creating operating budgets and capital improvement budgets, coordinating with third party property managers and parking managers as well as the development and accounting teams; preparing budget variance reports and making recommendations to management for improving operating efficiencies; and monitoring all lease requirements and ensuring Company satisfies all landlord lease obligations.

PARTNERS ENTERPRISE CAPITAL
Senior Associate
(CHICAGO, IL) Senior Associate will assume direct responsibility for applying real estate underwriting expertise to the review of acquisitions, dispositions and debt financing being deployed at the REOC level; developing a solid understanding of operating company financial models and executing periodic updates and enhancements; and supporting senior PEC investment management professionals and REOC management teams in the preparation and review of annual REOC business plans.

BROOKFIELD PROPERTIES
Development Manager
(SAN FRANCISCO, CA) Manager will be responsible for community outreach and engagement in support of the planning and entitlement of a large, mixed-use redevelopment project in San Francisco. The project presents a unique opportunity to develop an innovative vision for dense, infill housing surrounding an established retail property that would serve as a model for similar properties around the country as well as establish a framework that could be utilized for additional similar mixed-use development properties.

ARC CAPITAL PARTNERS
Analyst
(LOS ANGELES, CA) Analyst will assist with implementing business plans, investor reporting, oversight of property/construction management teams and underwriting/managing of commercial real estate.

GOLDMAN SACHS
Commercial Real Estate Asset Manager
(DALLAS, TX) Duties include: managing a portfolio of 10-16 Commercial Real Estate assets, consisting of commercial real assets, including office, industrial, land and mixed use; developing asset strategy, including financial and asset performance data; and preparing business plans, maintaining internal asset valuation models, weekly/monthly/quarterly reporting, and oversight of third party service providers.

PLATFORM VENTURES
Development Asset Manager
(FAIRWAY, KS) Manager will be responsible for the strategic decision making, operations, and execution of strategy for Platform's opportunity zone portfolio. Position will operate and manage the portfolio as the "owner" of multiple opportunity zone projects primarily focused on multifamily and student housing communities.

HUMANA
Facilities Portfolio Management Lead
(LOUISVILLE, KY) Lead will assess and evaluate physical space requirements of the organization and recommend plans to meet needs. Additional duties include ensuring proper functioning of facilities through ongoing inspection and maintenance and advising executives to develop functional strategies (often segment specific) on matters of significance.

CITY OF SEATTLE: FINANCE AND ADMINISTRATIVE SERVICES
Real Estate Services Division Director
(SEATTLE, WA) Director will lead a team of real estate experts and oversee the acquisition, management, leasing, and sale of City-owned real estate and property rights to protect the best interests of the City. This includes leading the legislative process and community involvement needed to complete property transactions. In addition, the director will recommend strategic goals, strategies, and policies to the Chief Operating Officer, Department Director and Mayor and Council.

GREYSTAR
Director, Investor Relations
(CHARLESTON, SC) This position is an interdisciplinary role leading the client service and venture management efforts for Greystar. The Director role within the investor relations team requires the development of close collaborative relationships with the senior executive team, portfolio management and investment teams, investment accounting, legal/project finance and strategy and research teams with the aim of delivering high quality service and information to our existing and prospective investors.