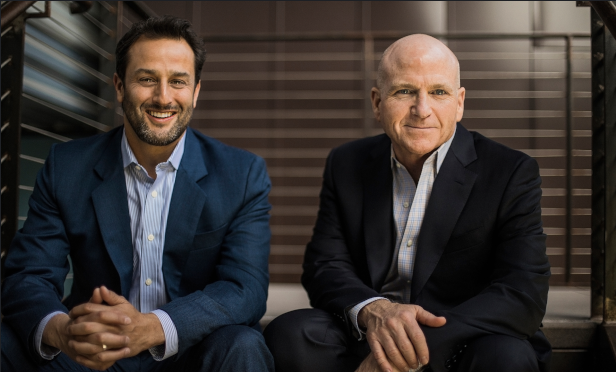 Integrated Capital Management has closed its first private equity fund, Integrated Realty Capital I LP. The fund closed oversubscribed with $30 million in commitments, including Shamrock Holdings, one of the fund's seed investors. It will target light value-add and opportunistic commercial real estate investments in all asset classes: industrial, retail, multifamily, self-storage, office, senior living, student housing and hospitality. ICM launched the fund in response to strong demand for fund structure that would offer sponsors larger capital commitments.
"We decided to create a more formal offering through a fund structure, which could offer sponsors larger capital commitments paired with speed, flexibility and certainty of execution," Robert Lindner, co-founder of Integrated Capital Management, tells GlobeSt.com. "Our private investors also benefitted as they now would be included in every investment Integrated sourced, underwrote and advocated; furthermore, their investment would be spread out across multiple asset classes in numerous geographic markets with different sponsors thereby giving them a truly diversified allocation to commercial real estate."
The founders of ICM saw the demand for a structured equity fund prior to launching the firm. "Prior to Integrated, John and I had been making co-GP equity investments informally on a deal-by-deal basis alongside our private wealth relationships for nearly a decade with great success, and it had become clear to us there was strong demand from experienced real estate sponsors for this style of investment through all economic cycles," says Lindner. "We also discovered a multitude of our private wealth relationships expressed investment interest in each of these opportunities, but the financial need was often modest enough to warrant only a single investor per deal."
John Carrick, co-founder of ICM, added that the concept of this fund emerged years ago. "Robert and I first architected the fund some time ago, but it took several years for the optimal confluence of circumstances to occur," Carrick tells GlobeSt.com. "By early 2017, our team had the demonstrated track record of success, the financial support of our investors – including the credibility that came with Shamrock as our seed investor, and the pipeline to best execute our vision."
In addition to the demand, the duo also saw the fund as a way to better negotiate deals. "We also understood that having committed, discretionary capital would allow us to negotiate better deals with the most accomplished sponsors and ultimately achieve the greatest return for investors," says Lindner.
The fund raise verified the demand. Despite being its first fund raise, it was oversubscribed to $30 million with a diverse group of investors, including large family offices, registered investment advisors, high-net-worth individuals and foreign capital sources. "Robert and I have been in the real estate finance business a long time, and we were not naive to how difficult the fundraising process would be," says Carrick. "We felt confident that the experience of our team, the credibility of Shamrock as our seed investor, and the attractiveness of our deal pipeline would generate significant investor interest."