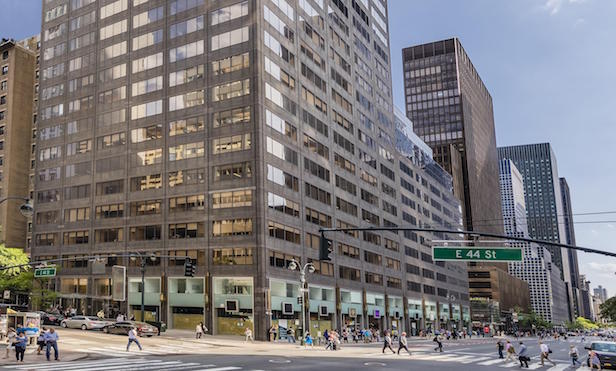 NEW YORK CITY—Questex LLC has inked a deal with Unizo Holding Company Ltd. to lease the entire 21st floor, totaling 17,748 square feet at 685 Third Ave. The B2B global information and events company will consolidate its offices from 757 Third Ave. and 494 Eighth Ave. in its new space in the 31-story office building. Although additional terms of the lease were not disclosed, the CoStar Group reports the asking rent was $68 per square foot.
CBRE's Harly D. Stevens, James Robbins and Alex Benisatto represented Questex and JLL represented Unizo Holding Company Ltd in lease negotiations.
In addition to moving into a single location, Questex was also seeking a new signature space, according to Stevens. The Class A offices in Midtown East suited the tenant's preferences "not only due to its central location and high-profile capital improvements, but the space was meticulously built-out just 24 months ago with high quality features and finishes," he adds.
Questex's move is scheduled for May 2019.