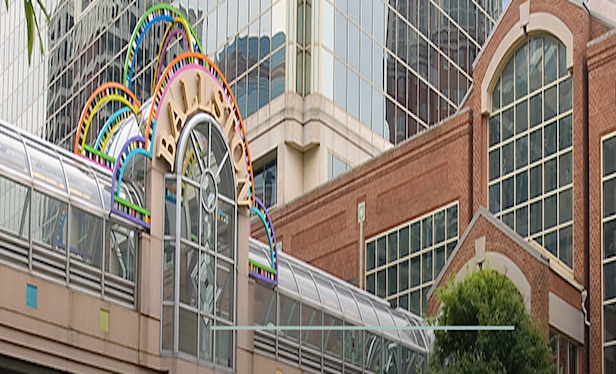 ARLINGTON, VA—Historically a commuter bedroom city for Washington, D.C., Arlington, VA continues its development renaissance with a variety of mixed-use projects that will shuttle in new residents, create open spaces and make new room for more restaurants and companies.
"Arlington's close proximity to DC, access to public transportation, and its diverse pipeline of office inventory make it a very attractive destination for companies looking to settle in the DMV area," Michael Phillips, Principal and President of Jamestown, tells GlobeSt.com. "We're seeing a diverse array of companies looking to move to Ballston Exchange and the larger Arlington community."
Ballston Exchange, scheduled to open later this year, will anchor Arlington's revitalized Ballston Corridor with 776,000 square feet of new retail and commercial storefronts, offices, amenities, outdoor spaces and Metro access. The co-working brand, Industrious, will also open an office in the Exchange as well, Phillips says.
Cleveland-based Forest City, recently acquired by Brookfield Properties, is also spending $330 million on the restoration of Ballston Quarter, a nearby shopping destination. It plans on developing a contiguous residential tower, which will bring approximately 406 units, 66,00 square feet of retail space, and below-grade parking to the area, upon completion.
"Thanks to ongoing interest in fringe neighborhoods outside of DC, I would expect the area to maintain a steady influx of residential, commercial, and office inventory, in turn creating a unique infrastructure to further support the Arlington community," says Phillips. "To date, the Roslyn-Ballston Corridor boasts over 25 million square feet of office and retail inventory, and I would imagine this development trend to continue."