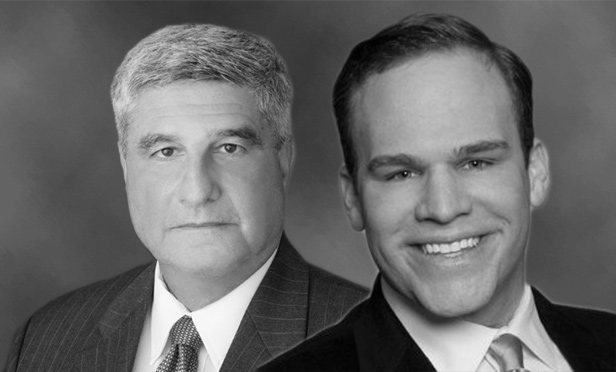 CHICAGO, IL—Commercial real estate experts Scott Brandwein and Jake Ehrenberg are joining Jones Lang LaSalle's Chicago tenant representation group, Brandwein as managing director and Ehrenberg as an executive vice president.
"Jake and Scott are two outstanding additions to JLL, whom will help us continue to build on our momentum by adding expertise in key areas while growing our revenues and client base," says Bob Ageloff, leader of JLL Chicago's Tenant Representation business. "Their deep experience and market knowledge will further enhance our capabilities to deliver the very best service to our clients locally and globally."
Brandwein and Ehrenberg, who bring nearly 50 years of commercial real estate experience to JLL, have represented both tenants and owners and worked on more than $6 billion in projects across leasing, sales, capital markets and consulting.
According to his LinkedIn profile, Brandwein most recently was an executive vice president with CBRE, where he worked for 15 years. He holds a Bachelor of Business Administration degree from the University of Illlinois at Urbana-Champaign.
Ehrenberg also worked at CBRE, as a first vice president, and previously was an assistant director at Savills Studley (now Savills), according to his LinkedIn profile. He holds a BA in Biology from Grinnell College.
"This is a tremendous opportunity to bring our growing practice to JLL's global brand," says Ehrenberg, a nine-year industry veteran who began his career in commercial property management before joining forces with Brandwein.
"Jake and I are thrilled to join this highly successful and respected JLL team," says Brandwein. "We look forward to leveraging the firm's best-in-class global platform and know that our clients will benefit greatly from JLL's outstanding service offerings and extensive network."