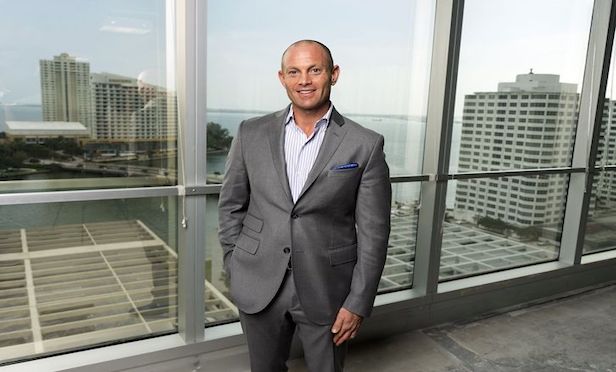 The multifamily housing market in Florida is very healthy with strong demand and low vacancies. In fact, four markets in the State of Florida ranked among the top 15 in the nation for multifamily rent growth, the most of any state in a national report released this week by Berkadia.
In the coming days. Globest.com will feature a number of industry experts and brokerage firms that will offer their insights on the trends and forces that are driving growth in key Florida markets.
Today, we look at why multifamily developers in South Florida are increasingly looking to incorporate a short-term rental strategy to diversify their portfolio and mitigate risks with vacancy and turn to CorpHousing Group managing partner Brian Ferdinand to share his thoughts on this trend. Ferdinand is in charge of business strategy, new city launches, and overall brand positioning for the Jericho, NY-based firm.
Globest.com: Why is there an increase in multifamily developers looking to incorporate a short-term rental strategy that will allow them to diversify their portfolios and mitigate risks with vacancy?
Ferdinand: For multifamily developers, the addition of short-term rentals gives them the ability to incorporate an entirely new tenant into their planning and modeling, mitigating risks associated with vacancy. However, to ensure a sense of quality control in this transition, condo owners and property managers are looking to partner with short-term rental operators with proven track records to fulfill the economic benefit of leasing their units and to seamlessly manage the process end-to-end. This blended tenant mix is not taboo anymore, especially with a responsible, professional tenant such as CorpHousing Group occupying a building, standardizing the inventory and managing the rentals, as opposed to the more transient approach.
Globest.com: Why are short-term rental operators targeting oversaturated condo markets, creating a long-term solution for developers?
Ferdinand: We are finding that this is being concentrated primarily in markets that have an oversupply of product. However, markets that do not have an abundance are also experiencing an increased demand of short-term rental operators via the value proposition. Guests are seeking accommodations that rival the typical 325 square-feet hotel room, opting to stay in a 1,000 square-feet condo with no extra fees.
In the most optimal scenario, cities like Nashville are experiencing an undersupply of hotel rooms and an oversupply of residential development. The arbitrage is to feed the residential oversupply into visitor use to fulfill the demand of occupying residential inventory, creating a long-term solution for developers.
Due to true market demand, there isn't a need to create anything. By just satisfying it, residential developers are able to finalize or lease up stabilized projects, creating an opportunity to fill their occupancy. CorpHousing Group has a much better opportunity to make an economically attractive deal in terms of tenants and timeframes by fulfilling the void in a market with multiple opportunities versus a market that does not have residential inventory and limited supply.
Globest.com: How can short-term rentals boost a metro area's economy while providing an in-demand hotel alternative, especially in the South Florida market?
Ferdinand: Hotels are developed to captivate guests, meaning they want you to use their amenities such as the snack bar, coffee shop, room service, restaurants, and pool to garner as much revenue as humanly possible. Companies like CorpHousing Group and Airbnb are giving back to the local economy by enabling guests to become a member of the community during the period of their stay. For example, guests staying in South Beach are able to visit the local attractions, bodegas and restaurants, economically contributing to local businesses.
Globest.com: What are some additional cities that CorpHousing Group is targeting and are you planning to increase your inventory? If so, by how much?
Ferdinand: Our initial strategy was to build out a total of 11 operation footprints. With seven cities currently active, we are on track to do so. We're implementing our plan by horizontally laying tracks in the best cities with opportunities to assemble inventory and increase revenue. In 2020, we plan to take the markets vertical and sizably scale in those cities with added cleaning, customer service, and ground operations already in place. We're being very thorough and strategic with our expansion strategy and are avoiding the typical pitfalls of scaling too rapidly.